BMW EGR recall: owners spend months without cars while waiting for repairs
BMW waiting for hundreds of thousands of EGR valve parts to arrive in the UK before essential recall work can take place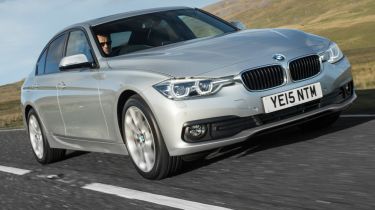 BMW owners whose cars need essential recall work are having to go up to two months without their vehicles, because the company admits parts supply issues and workshop availability are leading to delays of up to eight weeks.
A recall in October last year identified 268,000 diesel BMWs in the UK requiring potential remedial work, with 1.6 million vehicles affected worldwide. The fault concerns a possible glycol leak in exhaust gas recirculation (EGR) valve coolers, which could lead to fire "in extreme cases".
• BMW fire risk recall: All UK 3 Series built between December 2004 and July 2011 affected
Auto Express understands hundreds of thousands of EGR parts are needed worldwide to resolve the fault, placing unprecedented demand on BMW's suppliers. Due to the potential fire risk, a significant number of cars have been impounded at dealerships.
Their owners have been unable to drive them while they wait for parts to arrive from Germany. The firm has supplied "thousands" of courtesy cars to affected customers, but we have been contacted by a number of owners who feel BMW hasn't done enough to resolve the situation (see case studies, below).
Complaints range from long waits with poor communication and unsuitable hire cars, while some readers told us they had not been sent recall letters, only finding out their cars required the work when they were in dealerships for routine servicing.
Which models are affected?
Examples of the 3 Series, 4 Series, 5 Series and 6 Series, X3, X4, X5 and X6 with four-cylinder diesel engines produced from December 2014 August 2016, and with six-cylinder diesel engines made from July 2012 to June 2015.
Examples of the 1 Series, 2 Series, and 7 Series, and X1 with four-cylinder diesel engines made from March 2011 to January 2017, and with six-cylinder diesel engines made from August 2010 to June 2015.
What is an EGR valve?
Exhaust gas recirculation valves reduce harmful NOx emissions by recycling a portion of exhaust gases into the combustion chamber, reducing the high ignition temperatures associated with NOx production. EGR valves run hot and require cooling; in affected diesel BMWs, EGR coolers that can leak, posing a potential fire risk.
Case study 1: the cancelled holiday
Sacha Gainard took his 2015 X3 to his local BMW dealer on January 12 for new brake pads, and was told he would have to stop driving it immediately.
"Five weeks later and I am still in a hire car, which was a battle to get. I am getting no updates from BMW or the dealership on how much longer I'll be without my car.
"This is a massive inconvenience, as the hire car isn't big enough. We've had to cancel our annual ski trip, as we drive down to Alps with the dogs."
Case study 2: the stranded dogs
Malcolm Diamond's wife's 330D Tourer was impounded by his dealer in early January due to an EGR-related fire risk.
• BMW recalls 300,000 cars over stalling issue
"We chased the dealer in mid-February, and there was no news on the supply of EGRs from Germany", says Malcolm. "So many owners are affected that the dealer has had to arrange off-site parking for cars awaiting repair.
"Our car is now nearly 5 weeks off the road. We've been given a rental 3 series saloon, but it sits in the garage unused, as we need a Tourer for our dog cage. BMW should have ramped up EGR production months ago rather than leave dealers to face the wrath of their customers."
Case study 3: the lost earnings
Paul Spann took his BMW Alpina D3 for an oil change on January 30 and was advised his car was subject to the EGR cooler recall. "Two other customers were notified of the very same issue during what they thought was a simple service visit.
"As my car was quarantined on the 31 January, I was unable to drive to work and as such suffered a loss in earnings. To add to the tremendous inconvenience and financial loss, my first two courtesy cars had a manual gearbox; this is in spite of me repeatedly telling BMW I was due to go for an operation which would impair my ability to drive a manual."
What does BMW say?
Recalls are part and parcel of the car industry and BMW is not alone in issuing significant actions. While many faults can be remedied easily, the complex nature of the EGR cooler issue means quick fixes are not possible. Some engines must be inspected with an endoscope to determine if they need the work and, as well as new parts being required, workshop space is needed to effect repairs.
A spokesman told us BMW is "working to complete this action as quickly as possible", but the sheer number of affected cars is creating "significant challenges in terms of parts supply and workshop capacity".
He added that "where customers have experienced longer delays, we have sought to minimise any inconvenience as best we can, including providing several thousand courtesy cars to keep customers mobile".
Are you still waiting for a BMW repair? Tell us about your experience below...