Best car discounts 2022: big savings on the best new cars
These are our picks of the best discounts and deals on some of our favourite cars, with something for everyone
Car discounts can take many forms, whether it's simply money off the list price of a brand new car, deposit contributions on PCP car finance or even just a finance deal with 0 per cent APR. No matter which one it is, it's always a great feeling getting money off.
One of the best ways to get a huge discount on a new car is to buy one that's already registered. Dealers often bring cars into their showrooms without a buyer lined up, meaning they need to shift stock. That's where the biggest discounts arrive. Luckily, our sister site Buyacar.co.uk is a fantastic place to find these discounts.
Below you can find a selection of cars from many different parts of the market. Each one was primarily chosen because they are great cars - each one has lots of appeal to potential buyers and not one is a dud that's only on here because it's cheap. They're all here on merit.
Yet each car here is also heavily discounted on Buyacar.co.uk - we've listed how much you can save on each one below. We've also picked each model out because the respective manufacturers are also offering finance deals on brand new models, which we've also included for each car. Some have big deposit contributions from the car makers, some have 0 per cent APR and some have both. 
However you prefer to buy, you can read on below to find our picks for the best car discounts 2020.
The best car discounts 2021
Skoda Octavia - £4,155 off
Model: Skoda Octavia hatch 1.5 TSI (150 PS) SE L First Edition
List price: £25,150
Buyacar.co.uk price: £20,995
Discount: £4,155
Official finance deal: £295 per month, 48 months, £2,914 deposit (4.1 per cent APR)
The Skoda Octavia won our 2020 Car of the Year Award, and with over £4,000 off the list price of a well-specced SE L model if you choose a nearly-new version, it's even more deserving of that award.
The Octavia has everything you could want from a family car. It's really spacious inside for passengers, has a huge boot, is packed with the latest in-car tech and is a comfortable place to spend time.
The Skoda is good to drive and rides smoothly, plus it has a great range of engines that deliver low running costs. The fact it's good value helped it win that prestigious award so to find one at such a discount makes that aspect even stronger.
See the latest used Skoda Octavia deals on our sister site BuyaCar...
BMW 5 Series - £7,830 off
The BMW 5 Series is an astounding all-rounder. It's one of the most comfortable cars on the road, yet it's also great to drive on a twisty road - and its engines provide a great balance between running costs and performance.
Partnership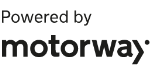 Need to sell your car?
Find your best offer from over 5,000+ dealers. It's that easy.
Its luxurious interior means it feels very upmarket inside and there's all the tech you could want included as well. It's quiet, smooth and composed on the motorway and makes a brilliant long-distance cruiser, and has space for the whole family.
So with nearly £8,000 off on a nearly-new model - or a low APR and chunky deposit contribution from BMW - it's a fantastic deal.
See the latest used 5 Series deals on our sister site BuyaCar...
Citroen C3 Aircross - £6,331 off
One of the reasons why the Citroen C3 Aircross was a previous Auto Express Award winner was because it was great value - and on Buyacar.co.uk you can find even more money off this excellent small SUV.
The C3 Aircross is primarily about comfort - it rides smoothly and has a great interior design that makes it feel very airy and spacious. There's plenty of legroom in the back and a good boot too, so it's practical. 
The 1.2-litre PureTech engine is economical and punchy, and there's plenty of tech including Android Auto and Apple CarPlay. All this is available for less than £15,000 when you choose a nearly-new model.
See the latest used C3 Aircross deals on our sister site BuyaCar...
Ford Puma - £1,490 off
The new Ford Puma is a very different car to the coupe of the late nineties, but the modern small SUV is still a great car. It's one of the most enjoyable crossovers to drive, while also being comfortable and easy to live with.
Clever features such as the huge storage box under the boot floor give it proper practicality despite its small size and it's packed with kit including a great infotainment system with smartphone connectivity. 
It's currently available with 0 per cent APR from Ford, or with nearly £1,500 off if you buy a nearly-new model from a dealer on Buyacar.co.uk.
See the latest used Ford Puma deals on our sister site BuyaCar...
Hyundai i30N - £5,336 off
If it's fun you're looking for in your next car, consider the brilliant Hyundai i30N. It's one of the best hot hatchbacks around, with strong performance from its turbo petrol engine and sharp handling. It sounds great, has a lovely gear shift, is a delight on twisty roads and, best of all, is great value.
The i30N is practical enough to be used every day as a family car, though it may be a little bumpy as the ride is very firm. Yet it's nearly as good as some of the biggest names in the hot hatch game, despite being a relative newcomer. The discounts available on it mean it shouldn't be overlooked.
See the latest used Hyundai i30 deals on our sister site BuyaCar...
Renault Zoe - £4,995 off
Making the switch to electric currently means paying more than an equivalent petrol or diesel car, but if you can get a good discount - like the near-£5,000 off we've found here - then the savings can start even earlier.
The Renault Zoe will be perfect for someone who can plug in at home, because they'll be able to avoid paying for petrol on their commute ever again. The Renault is one of the best EVs around, as it's affordable enough yet brings a great interior, smooth and quiet driving and plenty of tech.
We've picked out the R135 Rapid Charge model as it's the most convenient of the bunch, but lesser models are available as well if you don't plan to venture far from home.
See the latest used Renault Zoe deals on our sister site BuyaCar...
Toyota Corolla - £5,980 off
If you can't quite make the leap to all-electric cars just yet then consider a hybrid lie the Toyota Corolla. It's available with 0 per cent APR from the maker at the moment and we've found models with nearly £6,000 off when buying nearly-new.
The Corolla is a superb choice not because it's a hybrid, but because it's a great car in its own right. It's fun to drive, comfortable and refined, and has a pleasant interior that feels very well built. Reliability should be strong too, for those planning to buy outright.
The electric motor means it's nice and quiet at low speeds and it's easy to drive, yet you don't need to live somewhere that has a convenient place to charge - as there's no plug. The engine charges the battery as you go - and economy is very good, so you won't have to fill up very often.
See the latest used Toyota Corolla deals on our sister site BuyaCar...
Volkswagen Touareg - £9,015 off
The Volkswagen Touareg is about as understated as a huge SUV gets, yet it offers everything you'd want from a big car like this - it's packed with really impressive tech (including a huge touchscreen display), is spacious inside and feels very upmarket.
The engine range is strong, with petrol and diesel V6 engines that are powerful and quiet, so it's a great motorway cruiser. A huge boot means it's a great family car as well.
Luxury cars often attract big discounts and we spotted over £9,000 off a Touareg. Plus, VW is offering 0 per cent APR on its flagship SUV at the moment.
See the latest used VW Touareg deals on our sister site BuyaCar...
Volvo XC60 - £390 per month, 0 per cent APR
The Volvo XC60 is the sweet spot of the Volvo SUV range. It's much more luxurious and better to drive than the smaller XC40, but isn't as pricey as the larger XC90 - especially with over £8,000 off a nearly-new model.
The XC60 is comfy, spacious and packed with tech, so it's a great family car and is a previous Auto Express Award winner because of that. Its minimalist interior is a great place to spend time and it's very practical too.
Volvo is also offering 0 per cent APR on finance deals for the XC60 at the moment too.
See the latest used Volvo XC60 deals on our sister site BuyaCar...
Looking for more new car deals? Check out our comprehensive round-up of the best deals available right now or find out if you should buy or lease a new car.