"For the world's largest car firms, high revenues don't always translate into profits"
Mike Rutherford's been examining the books of some of the world's largest car companies - and the figures make for staggering reading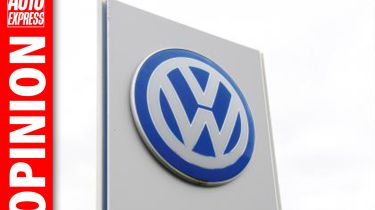 How much do motor manufacturers rake in annually from regular or occasional customers? During the last financial year, just five leading firms/industrial groups - Daimler, GM, Renault-Nissan, Toyota and VW Group - enjoyed a collective revenue of around a trillion dollars. Nice work if you can get it, eh?
In terms of earnings, there's very little between the two undisputed heavyweight champions of the world. VW Group and Toyota each enjoy annual revenue figures of $236.6 billion - the former grossed $236.599bn, the latter $236.591bn. That's almost half a trillion right there, putting them in a superleague of their own. Astonishingly, each is pulling in around $1bn every working weekday, and each grosses more than the world's 'most successful' company, Apple.
True, VW and Toyota endure colossal daily expenses - everything from hundreds of thousands of employees apiece, to rising raw material costs, to crippling energy bills, to expensive legal battles. But they can afford it. Sort of. After all, these two have the highest revenues of any manufacturers (not just motor companies) on the planet.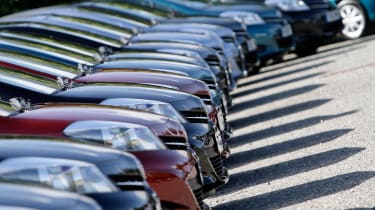 Daimler (Mercedes/Smart to you and me) is a comparative pauper, but it still grossed $166bn. This puts it ahead of General Motors, after GM saw $152bn go through its corporate till last time around. Combine the figures of sisters Nissan ($101bn-plus) and Renault ($50bn-plus) and this due almost matches GM. Ford seems more subdued lately, but its $150bn means it's still close to the top of the revenue tree.
• The UK's biggest new car discounts revealed
Hyundai pulled in $81bn, little bro' Kia, $44bn. And although that combined figure of $125bn puts the Seoul brothers in a credible seventh slot, this is a global top five car manufacturing outfit, so its revenues are lower than expected, perhaps. Honda ($122bn), China's SAIC ($107bn) and BMW ($102bn) complete the top 10. Just outside it sits Dongfeng ($83bn), Peugeot-Citroen ($61bn), TATA Motors ($42bn), little ol' Mazda ($28bn) and lean, mean Suzuki on $26bn - which still equates to a not unreasonable half a billion dollars a week, or $100 million per weekday.
But there's a catch. For the world's largest car firms, high revenues don't necessarily translate into profits. Technically, some are unprofitable. But that's another story... for another day. Watch this space.
Do these figures surprise you? Let us know in the comments below...