"Petrol engines will kill diesel, not legislation"
Advances in tech like variable compression petrol engines will kill off diesel engines, rather than punitive taxation, says Steve Fowler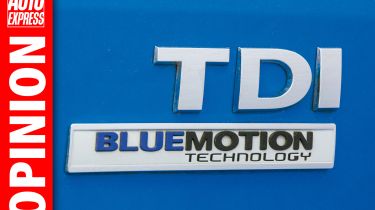 Here's a prediction for you: diesel engines will completely disappear from the line-ups of some major car makers in the next five years.
Actually, it's not me making that prediction – I met with the boss of one big car company this week who told me he thought that he wouldn't have any diesel models in his brand's range by 2021. A bold statement given that around half of the models his company is currently selling are diesel-powered.
Much has been written recently about the potential demise of diesel due to concerns over the local pollutants they emit compared with petrol engines. The car industry has been lobbying hard, especially encouraging politicians not to demonise diesel amid threats of punitive taxation.
• "The state is now financially punishing diesel drivers"
It's a particularly emotive subject given the number of UK workers producing diesel engines, but the bold prediction isn't that legislation will be the death of diesel, it'll be technology.
Last week we reported on the hi-tech petrol engines being developed by Infiniti that promise diesel efficiency with petrol performance. Combine that with the increasing number of hybrid models we're seeing and an ever-growing range for plug-in models (the upcoming Paris Motor Show will see mainstream EVs boasting a 200-mile-plus range) and it's easy to see what seems like a foolhardy prediction coming true.
The soothsayer I was speaking to was vocal in his criticism of VW for damaging diesel's chances in the US (at least that tells you who he doesn't work for!), and having spent the past couple of weeks over there talking to car buyers, there's plenty of truth to that. But, as has been the case over the years in the car industry, it's tempting new tech that's going to change buyers' behaviour rather than being prodded by politicians.
What do you think of that prediction? Leave us a comment below...