'The plan now for Lotus is profit'
Mike Rutherford sits down with Jean-Marc Gales, CEO of Lotus, to talk about the brand's future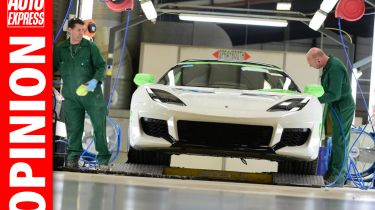 Lotus CEO Jean-Marc Gales calls to ask if I'm free for a chat. It's a no-brainer. I start by asking why, in its registration figures for July, the Society of Motor Manufacturers and Traders reported just one Lotus was sold via his 19-strong UK dealer network during the month. His response is immediate.
"It's strange. We know we had double-digit sales in July," the 54-year-old former Citroen CEO assures me. "The UK is a market where we can reliably sell 300 to 350 cars per annum. But we're targeting production of over 2,000 this year."
For a minnow like Lotus, these annual figures are respectable. But designing, manufacturing and selling Lotus cars has been almost unprofitable in recent decades.
• Best of British: Lotus' tough turnaround
"The plan now is profit," Gales continues. "Two and a half years ago, when I took over, the first priorities were stabilising, getting product up to speed, getting new models out, then positive cash flow, which we've already seen in some months. This is important because it shows we earn the money we spend and spend the money we earn. We're no longer dependent on regular cash injections from shareholders."
Quality problems? "We're on top of those," insists Gales, who reckons his warranty claims are 60 per cent down on two years ago. Workforce? "We were at 1,200, annually building 1,200 cars. Now 850 make 2,000 cars." Overheads are 40 per cent down. True, everyone works harder. But Gales says the workforce is more motivated and more 'can do', too.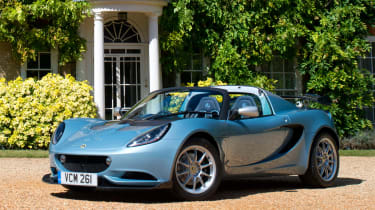 Understandably, the Lotus CEO is reluctant to reveal future product plans.But he agrees that he desperately needs a volume car – almost certainly an SUV – saying: "It's an interesting project. And an interesting market. I can very well imagine a Lotus being in that market – a Lotus SUV that would be completely different from any other."
• Lotus SUV confirmed for 2019
"It would be lightweight. We have that know-how. We have the specialisation in making lightweight cars that handle, brake and take to the circuit like nothing else. We're thinking about it very actively. We're working on it. But we haven't yet taken a final decision."
But its clear from the way he speaks that Gales is positively crazy about the prospect of an SUV wearing Lotus badging. I understand it's not if, but when. The sooner the SUV is built and sold, the sooner the legend that is Lotus can enjoy long-overdue and much-needed profit.
What do you think the future holds for Lotus? Let us know in the comments below...