New 2023 Lotus Eletre all-electric SUV priced from £89,500
Three versions of the Lotus Eletre will be available at launch, headed by a scorchingly fast R model with 893bhp
The next-generation of Lotus models is here, and leading the charge is the brand's first-ever SUV to take on rivals from Porsche and Lamborghini, the all-electric Eletre. Pricing and specification for the Eletre has now been revealed, with a three-tier range costing from £89,500. Early customers can expect deliveries in the first half of 2023.
Built on an all-new 800-volt platform called Electric Premium Architecture, the Eletre is available in standard, S or R spec, the latter offering the most extreme performance. The Eletre S commands £15,000 more than the base model at £104,500, with the Eletre R costing from £120,000. 
Each model is powered by a 112kWh battery that feeds a pair of electric motors - one on each axle - with the Eletre and Eletre S producing 595bhp and 710Nm of torque. This fires the SUV from 0-62mph in 4.5 seconds, and on to a top speed of 160mph. 
The Eletre R, which Lotus touts as the "world's fastest dual-motor electric SUV", slashes the 0-62mph time to just 2.95 seconds, thanks to a more powerful two-speed electric motor set-up offering 893bhp and 985Nm of torque. Given the extra performance, the Eletre R's 304-mile claimed range is lower than the 373 miles achieved by the other two variants. With 350kW rapid charging capability on all cars, the battery can be replenished from 10 to 80 per cent in just 20 minutes. 
The Eletre rides on active air suspension and 22-inch wheels as standard (20 or 23 inch items are also available), and five drive modes can be selected to alter the car's steering, powertrain and suspension parameters. The Eletre R is equipped with the Lotus Dynamic Handling Pack (optional on other models), grippier tyres, launch control and a bespoke Track mode, which offers a lower ride height, firmer damper settings and tauter active anti-roll control. Carbon-ceramic brakes can also be specified across the range for an extra cost. 
At 5.1 metres long, with a 3.0-metre wheelbase, the Eletre is a large car, but at 1.6 metres tall, the roof is relatively low, giving a sleek, fast-looking profile. Along with the flat, skateboard-style platform, this helps keep much of the car's mass low down in the chassis to lower its centre of gravity. 
According to Gavan Kershaw, director, attributes and product integrity: "Dynamically, the Eletre has been developed to deliver everything you would expect from a Lotus – outstanding ride and handling, highly communicative steering and exceptional driver engagement. From a performance perspective, we know the world is watching so there has been an obsession with getting everything just right."
Despite the inherent weight disadvantages of a fully-electric SUV, reducing mass has been a key consideration, and the Eletre "takes the core principles and Lotus DNA from more than 70 years of sports car design and engineering, evolving them into a desirable all-new lifestyle car for the next generation of Lotus customers".
Lotus has used a lighter three-in-one electric motor system that integrates motor, controller and reducer into one package, and the Eletre's structure makes use of carbon fibre and aluminium to trim weight. Elsewhere, the brand's Evija electric hypercar has inspired the SUV's aerodynamics - most notably the rear tunnels, which clean up airflow as it exits the car. 
Partnership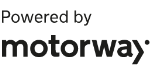 Need to sell your car?
Find your best offer from over 5,000+ dealers. It's that easy.
Lotus calls this "porosity", with air being channelled through the body, as well as around, over and under it. This is also evident at the front, where a large vent in the bonnet works in conjunction with grilles ahead of and behind the front wheels. Vents in the D-pillars and roof-mounted winglets channel air down the tailgate towards the active rear spoiler, which sits above a full-width LED light 'ribbon' that can change colour to indicate different messages or usage states.
In normal use the strip is red, featuring scrolling indicators at its extremes. It's animated with a traditional Lotus green and yellow theme on locking and unlocking, while the bar has the potential to scroll from left to right to show the remaining battery charge. When the Eletre's autonomous driving mode is engaged, the plan is for the LED strip to signify this with a specific colour.
Standard-fit lidar cameras will facilitate the Eletre's autonomous driving capability (dependent on market regulations), with retractable sensor pods housed within the bodywork. Buyers can specify the optional Parking Pack and Highway Assist Pack to widen the suite of driver assists, too. 
Digital wing mirrors are fitted instead of conventional items, with screens mounted in the doors. The displays are joined by two more screens, comprising a slim instrument cluster that's been condensed down to less than 30mm tall (there's also an augmented reality head-up display as standard), and a central 15.1-inch OLED touchscreen that controls the main vehicle functions.
The system is driven by Lotus's Hyper OS software, which uses Qualcomm processing power and graphics from Ubisoft's Unreal Engine, also used in the development of numerous blockbuster gaming titles. The tech will be supported by over-the-air updates, enabled by the Eletre's 5G connectivity. This could also enable payment-activated features during the car's life cycle. 
All Eletre's will feature wireless smartphone charging, 12-way electric front seats and four-zone climate control, as well as Android Auto, Apple CarPlay and a 1,380-watt 15-speaker KEF stereo. A five-seat configuration is standard, with a four-seat layout available with the Executive Seat Pack. This option does reduce the Eletre's boot capacity from 688 litres to 611 litres, however. 
The Eletre S provides more comprehensive standard equipment that includes privacy glass, an active rear spoiler, configurable ambient lighting, soft-close doors and a beefier 2,160-watt, 23-speaker KEF audio system. Alongside the mechanical upgrades, the flagship R model adds exterior carbon fibre elements, an active grille, stainless steel pedals and a unique synthetic driving sound. 
Customers can choose from six interior designs that include synthetic leather and recycled man-made fabrics, boosting the Eletre's sustainability credentials. Six exterior paint colours will also be available, with the R receiving black wheels and badging to distinguish it from lesser models. 
In the UK, the Eletre is covered by a five-year, 100,000-mile warranty, and Lotus will provide roadside assistance across Europe for five years after purchasing the vehicle. 
Q&A with Ben Payne
Head of studio – Group Lotus
The man who heads up the Coventry-based Lotus Tech Creative Centre talks us through how the brand has applied the Lotus ethos to a new class of car.
Q: Some fans of the brand will say an SUV can't be a proper Lotus. What do you say to them?
A: "The Eletre is a Lotus through and through. The brand is changing and it's a new vehicle for us in a new category, so it has a slightly different focus, but it's still a Lotus at its core. We've applied the Lotus DNA – lightweight engineering and innovation – throughout the car in an EV context. The lightweight motor system, the materials, the aerodynamics, lots of clever technical solutions."
Q: This is a new era of design for Lotus too, but are there any nods to past Lotus models?
A: "There are. The rear graphic is very simple, for example, and above the badge and the light strip there's a negative surface, just like on the Elise. Small touches like this reference our history as we look to the future and what it holds."
Q: Lotus models are always driver focused, so how difficult was it to integrate all the tech a modern SUV needs without losing the simplicity inside?
A: "This was a big challenge, but the simple digital display and the central screen that can be turned off really help to keep the driving environment uncluttered; we also wanted physical controls for simplicity. There's another LED light ribbon inside that can be used to highlight certain elements, while we wanted to give a technical, bespoke feel with the switchgear. Different interior themes will be available, too."
Click here for our list of the best electric SUVs on sale right now...