Best of British: Lotus's tough turnaround
In the final part of our series, we learn how Lotus is eyeing a brighter future after a tough few years
When Jean-Marc Gales took over as Lotus Cars chief executive two years ago, he found a brand on the brink. Dogged by controversy over the past decade, the famous Norfolk sports car maker's aura had been severely dented.
The sacking of previous boss Dany Bahar, whose bold plans included five concepts that never made it to production, was followed by legal actions that further tarnished Lotus.
• Best of British: the whole series
And despite new Malaysian owner DRB-HICOM investing £100million to get the company back on track, the reality was that Lotus still had losses of nearly £80m for the year 2013-14 alongside an ageing and limited model line-up.
It was worse still, as Gales points out: "We had 1,200 workers making just 1,200 cars a year. You don't need 1,200 people to make 1,200 cars." Gales knew Lotus needed a reality check to survive before it could prosper, and that meant tough decisions. He cut the workforce by 261 jobs at the end of 2014 - a move he says saved the brand.
"Without those tough job cuts and major cost savings across the business, Lotus would not be here today," explains Gales. "People wanted to turn Lotus into a British version of Ferrari or Porsche; that was rubbish. We decided to go back to our roots. Lotus is a maker of lightweight sports cars. Our cars feel different to any other sports car; they are like an extension of your body."
The cost savings started instantly with Gales setting up a 'lightweight laboratory'; he put every component used in building a Lotus on a large table, and attached price and weight tags, with the aim of reducing both. Many parts were re-engineered either internally or by Lotus suppliers, and savings of five to 10 per cent were made ; not only did this cut losses, it allowed Gales to pass savings on to customers - the price of the entry-level Elise fell to under £30,000.
• Lotus Evora Hethel Edition marks 50th anniversary
No stone was left unturned, from securing tougher deals with suppliers to switching to economy class for executive travel. Gales also pinpointed a lack of dealers globally as a major weakness: "You need good dealers to sell cars and there were many key cities where we weren't represented."
In two years, Gales has increased Lotus' dealer network from 137 to over 200, and says: "Our dealers have invested heavily in the business as they believe in Lotus." He accepts dealers need new products, something Lotus has been short of recently, but stresses: "We need to generate cash flow to pay for new models; the business has to be sustainable."
In the short term Gales says that the new models will be special edition derivatives of the current Elise, Exige and Evora. He claims all the recent special editions have sold out and they all enhance the brand. He argues, too, that the new Evora 400 is essentially a new supercar with a brand new bdoy platform. Gales even considered badging it Esprit.
Partnership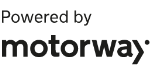 Need to sell your car?
Find your best offer from over 5,000+ dealers. It's that easy.
The Evora 400 will be followed by a roadster version in 2017, and the Evora will lead Lotus's return to the US, which Gales believes will become the firm's biggest market. "The Evora 400 is a true supercar with all the driving credentials of a supercar, at a fraction of the price," he explains. He also reveals buyers will have to wait until 2020 for an all-new Elise - "the heart and soul of the business" - but that the current car will be improved before then.
• New Lotus CEO interview - 2014
Arguably the most important new model will be a first ever Lotus SUV, and Gales tells us exclusively that the company has nearly finished a prototype which it's been working on for a year. "It will drive like no other SUV," he adds. "It's an amazing car. It looks like a otus SUV, it sits low and it's wider, but it's a full five-seater. We have not decided yet if it will be four-wheel drive."
Gales clearly wants the SUV to go into production; if shareholders give it the go-head, he says it could be on sale within three-and-a-half years. "An SUV would be a big change for Lotus," he tells us. "The sector is the fastest growing and our model would redefine the market."
Gales believes the tough changes are already helping Lotus win back customers, with 800 advanced orders for the Elise and Evora 400. He feels 4,000 sales a year is a realistic target by 2020, and the addition of an SUV would push that higher. Another growing market is the new Lotus Exclusive personalisation package; buyers are spending up to £10,000 to get their own one-off Lotus.
Gales says he is confident about the future as the firm now has a nimble workforce, reduced to 829 workers at its Hethel HQ and a total of just 901 in the UK. "No one in the car world can do lightweight sports cars like Lotus," he explains. "We can adapt fast, and we have skilled craftsmen and women who live and breathe Lotus."
• 2019 Lotus Elise to be 'more usable'
But Gales knows the key to Lotus's success is to be profitable, and he is quietly confident it will achieve that in the coming financial year - something the business has never managed, even under founder Colin Chapman.
"I want to build a sustainable Lotus, a company that makes money, and now we have a clear foundation," he adds. "There is still a lot to do, but I have nothing else on my mind than getting the brand back to the top."
It's a long time since Jim Clark and Ayrton Senna raced Lotuses to glory on the track, and James Bond drove an Esprit. And while the owner's backing is key, in Jean-Marc Gales Lotus has a boss with a passion and a realism that's turning this very special British car maker around.
Read the rest of our 'Best of British' series here...