Lotus Exige review
The Lotus Exige Sport 350 adds V6 power to the lightweight sports car to create one of the best handling cars on the market
Find your Lotus Exige
Offers from our trusted partners on this car and its predecessors...
Or are you looking to sell your car?
Advertisement
The Lotus Exige is a rival for similarly priced high-performance coupes like the Porsche 718 Cayman and Audi TT RS. But it's much more of a thriller than either of those two and is even more compromised. Unlike its lightweight predecessor, it's powered by a supercharged 3.5-litre V6, so performance has taken a big leap forward.
With a more aggressive look and upgraded suspension, it looks and feels like a compact version of a proper supercar – and it's astonishing to drive, with brilliant handling and straight line performance. It still feels like a low-volume hand-built machine, though, which is the major downside, but it's certainly fun.
• Lotus Exige Sport 380 2017 review
It's focused and engaging nature makes the standard six-speed manual gearbox the one to stick with, but recently Lotus has made the lightweight sportscar available with a new automatic gearbox for a £2,000 premium. The Exige also available as roadster, too. 
The Exige range has changed a fair bit over the years, but now starts with the 345bhp Sport 350, before moving up to the 410bhp Sport 410, and topping out with the track-focused 430bhp Cup 430. Previous models include the Sport 380 and Sport 430. All models make their power from a Toyota-sourced 3.5-litre supercharged V6 engine.
The Lotus Exige is, without question, one of the best sports cars on sale today where outright handling is concerned. The unassisted steering and lightweight body makes it one of the most engaging cars to drive, while the raucous V6 engine provides ample shove. 
With the Sport 350 – which replaces the Exige S – Lotus has also made the Exige lighter and faster. The new shortened gear throw and exposed gear linkage now feels as great as it looks, allowing you to really get the best out of the 3.5-litre supercharged V6. Lotus offers two other models of Exige: the extreme Cup 430, and the Exige Sport 410, which sits between this and the 'standard' Sport 350.
The Exige is not without issues, though, requiring sacrifices and commitment. It's expensive, lacks interior refinement, offers little in the way of luggage space and is rather difficult to get in and out of. 
Engines, performance and drive
Precision handling and explosive acceleration makes the Exige one of the best around
This is where the Exige really excels. It's a car that tells you exactly what's going on at the front wheels, and together with the widened track and longer wheelbase, it's more grippy yet more stable than the Elise on which it's based. Incredibly, Lotus' engineers have also managed to make it ride comfortably too. One neat feature is the traction control system available on Race Pack versions which is so clever that even a professional driver is quicker around a racing circuit with it switched on than when off.
On the downside, steering is heavy at parking speeds, while the engine is ever-present, especially at a high-speed cruise when all the wind and road noise combine to make the stereo pointless... Ear plugs are a must for long journeys.The optional automatic gearbox is best avoided, with slow and clunky changes. It saps away the momentum you can easily gather in the car.
Engines
The supercharged 345bhp 3.5-litre V6 of the Sport 350 offers searing acceleration, thrusting the now 1,125kg sportscar – the Sport 350 version is 51kg lighter than the old Exige S – from 0-60mph in just 3.7 seconds and on to a 170mph top speed. It doesn't sound as tuneful as a Cayman's flat-six, but it certainly delivers with lots of low-rev punch and high-rev urge.
Partnership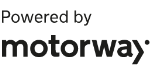 Need to sell your car?
Find your best offer from over 5,000+ dealers. It's that easy.
Stepping up to the Sport 380 adds an extra dose of performance, with and additional 30bhp and even less weight. It gets from 0-62mph in 3.7 seconds - two tenths quicker than the Sport 350. But we don't think its worth forking out the extra £11,000 Lotus asked for it when this model was offered.
The Exige Sport 410 of 2018 is more convincing, however. Sitting on a retuned version of the track-focused Cup 430, the Sport 410 takes just 3.3 seconds to go from 0-62mph, and tops out at 180mph. It also features adjustable springs and dampers, and offers one of the purest driving experiences available today.
The range-topping 430 is, Lotus says, the "most extreme Exige ever conceived". With a near six-figure starting price, 430bhp and aerodynamics that help it generate up to 220kg of downforce at high speed, that seems a fairly convincing statement.
MPG, CO2 and Running Costs
Big, thirsty engine and high insurance groups means the Lotus won't be cheap to run
The Lotus Exige S doesn't weigh very much, so when you're cruising you'll probably manage more than 30mpg from the big V6. Use that performance, though, and you'll be filling up the relatively tiny 43-litre tank on a regular basis. 
• Lotus Exige 350 Special Edition revealed
Lotus expects most Exige S owners to take their cars onto a racing circuit too, an environment in which it's quite easy to go through tyres and brakes – and they aren't cheap to replace. Add in service intervals of just 9,000 miles, and it becomes clear that running an Exige S is an expensive venture.
Depreciation
Happily, the Exige has quite strong residual values. After three years you can expect the Lotus to retain around 59 per cent of its value.
Insurance groups
Because of the performance and cost, the Exige attracts high insurance groups of between 46 and 50. 
Interior, design and technology
Boisterous exterior and stripped back cabin makes the Exige a true road racer
Take an Elise, add a longer wheelbase, wider track, new rear subframe, pumped-up bodykit with vast aerodynamic additions and larger wheels and you've got the Lotus Exige. It looks very aggressive and stands out far more than a Porsche Cayman on the road.
In fact, it looks so dramatic, we wouldn't be surprised if it turned as many heads as an Italian supercar costing three times the price. Inside, the cabin is stripped out and almost identical to that of the Elise, with a lot of switchgear borrowed from mainstream manufacturers, thin racing seats and exposed aluminium. However, as the Exige's price has crept up over time, it feels like you're getting a pretty basic cabin for the money.
The cabin does away with modern-day luxuries such as electric seats, adjustable steering column and touchscreen infotainment system but Lotus do offer a Convenience pack which adds a cup-holder added sound deadening. Air conditioning is also available as an optional extra. 
Practicality, comfort and boot space
With just two seats, and a tiny 98-litre boot in the rear, the Exige is about as impractical as cars get. The problems start when you try to get in: the wide sill and low roof make trying to slide elegantly into the driving seat very difficult indeed. Once inside, you'll find there's not much adjustment for the driver's seat – it doesn't slide back and forth very far – and the steering wheel is also fixed. Similarly priced rivals like the Porsche Cayman are much better in every respect.
Leg room, head room & passenger space
The Exige a strict two-seater but the cabin is spacious enough so you won't be rubbing elbows. Just don't expect to be too comfortable ad the seats are quite firm. 
Boot
As the Exige is mid-engined there's only a tiny 98-litre boot under the bonnet. 
Yes, the Exige S has a driver and passenger airbag and ABS with stability control, but that's about it for safety aids. It's based on the Elise, and despite the higher price tag, you don't get more safety kit for your money. Lotus has never had the best reputation for reliability either, with numerous gremlins creeping in after a few months of ownership. Still, most people don't buy a Lotus to drive on a daily basis.
Warranty 
All Lotus' come with a three-year unliited mileage warranty. 
Servicing 
The Exige needs to be serviced every 9,000 miles. So, depending on useage running costs creep up.