"Affordable mobility is what's needed in Africa and Asia"
The GVT OX is an affordable, easy-to-build and rugged vehicle for developing countries - and Mike Rutherford's pretty excited about it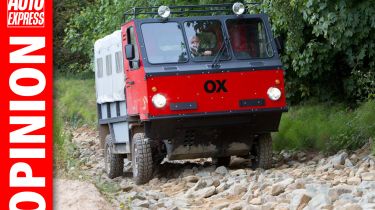 During my scores of visits to Asia and Africa over a third of a century, I've always tried to tread lightly - and give back at least as much as I've taken.
For example, a couple of decades ago, the then new Jeep Wrangler I was testing, plus the Thai Army aiding and abetting me, selfishly combined to disturb the peace of the local tribe living among the mountains of Northern Thailand. But we - that's driver, Detroit-based manufacturer plus the military - at least got stuck in and helped compensate the locals by rebuilding a crucially important bridge for them and their animals.
On my trips to vast, perma-frosted Mongolia, nomad kids and adults could not have been happier or more grateful to receive the winter clothing and gear I carried in my Land Rovers and humbly donated to them, in return for occasional meals and overnight kips in their icy desert yurts.
But the libraries I helped build and the essentials I personally delivered via absurdly overloaded but reassuringly reliable Jeeps to schools, orphanages, hospitals and prisons in Zambia and Botswana are the achievements I'm most proud of.
Yet even these activities pale when compared with those of philanthropist Sir Torquil Norman and car design guru, Professor Gordon Murray. Norman has had the vision and conscience to do something about what he describes as 'the industry's obsession to supply around 20 per cent of the world's population with complex cars' - while leaving the remaining 80 per cent almost entirely bereft of motorised wheels.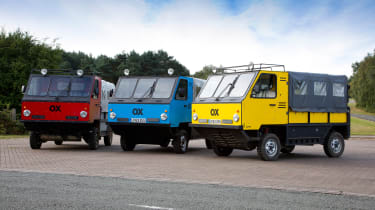 An affordable, simple to build, all-terrain 'mobility for all' people carrier cum load-lugger is what's required. And in collaboration with the world's best known and most respected car designer (Murray), such a lightweight, less is more, two-wheel-drive workhorse is now a reality.
The OX is primarily for rural areas in developing countries. Delivered fully assembled or in Ikea-style flatpack form, it can be built on site - indoors, outdoors, garage, forest, field or desert. What's not to love?
• GVT OX - the flat-pack truck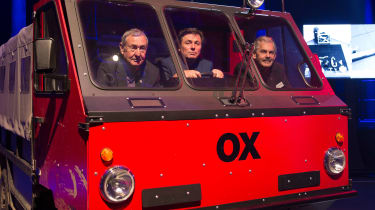 It's immediately obvious that this true MPV is a highly effective, capable and versatile Swiss army knife of a vehicle that I can see being built and used on British farms, forestry land and even festival sites.
But users in Africa and Asia come first. It's part of what they see as their humanitarian programme. And it's bloody brilliant.
What do you think of the GVT OX? Let us know in the comments below...