VLF Automotive Force 1 Roadster: Mr Fisker's Viper based drop-top on the way
Convertible version of Henrik Fisker's Dodge Viper V10 powered supercar could arrive at the Shanghai Motor Show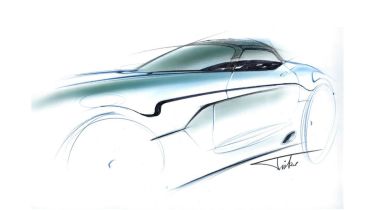 VLF Automotive is preparing a convertible version of the ultra-low volume V10 powered Force 1 supercar it revealed at last year's Detroit Motor Show, and a reveal at next month's Shanghai Motor Show could be on the cards.
The company – formed by legendary automotive designer Henrik Fisker, former General Motors boss Bob Lutz and racing driver Ben Keating – has teased its upcoming creation on social media.
The VLF Force 1 Roadster will receive the same running gear as its hard-top sibling – an 8.4-litre V10 motor lifted from the Dodge Viper and producing 745bhp will sit underneath the long, low bonnet, powering the rear wheels through a six-speed manual gearbox.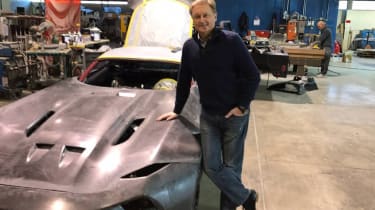 The Force 1 Coupe manages a 0-62mph in three seconds and a top speed of 218mph. The Roadster will probably be heavier thanks to additional strengthening, so those performance figures may be curtailed a little.
In terms of styling, the Force 1 is a long bonneted, aggressive looking coupe with a mass of slits and grilles. The hard-top has a rakish coupe rear end, though the roadster's convertible roof should mean the car's side profile changes a little.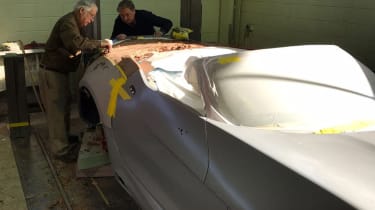 VLF built 50 Force 1 Coupes, priced at $268,000 (£215,000) each. Expect a similarly small production run with a slightly steeper price tag when the car is unveiled later this year.
Will the Force 1 Roadster be one of this year's most eyecatching supercars? Let us know your thoughts in the comments.