The global car manufacturing wage gap: what do car factory workers earn?
Our exclusive investigation shows how salaries vary wildly in the world's top car-making nations
Top bosses at the world's leading car companies are looking more closely than ever at the untold billions each of their brands spend annually on one of their biggest outlays: employee pay.
Manufacturers have long been hunting for the cheapest place on the planet to set up shop, and are increasingly asking one question in the boardrooms of Asia, Europe and the Americas: Why pay car factory workers $20 or $30 per hour, when in certain parts of the world the rate is nearer $2 or $3?
So why should any of this concern UK consumers? Simple: wages have to be paid by car buyers in the form of retail prices. It's no coincidence that the UK's cheapest car (the Dacia Sandero) is built by some of Europe's cheapest workers, in Romania.
• How do UK car costs compare with the rest of the world?
So, how do wages compare around the globe? We've compiled a list of salaries for the top 12 car-producing nations by volume and what factory employees can earn per year, subject to hours worked per day and days worked per week. 
China
Annual production (2015): 21 millionEstimated annual salary: $10,836 (£8,729)GDP per head: $8,000 (£6,400)
Chinese automotive workers are often perceived as being the lowest paid in the world, but they're not. They earn more than Mexican and Indian workers, for example, and some estimates put rates at $27.50 a day. The Wall Street Journal claimed in 2015 that $5.19 is the average hourly labour cost, which equates to $10,836 – or £8,729 – per annum.
However, salaries are heading north, and although they've got a long way to go, Chinese workers aspire to be as well off as their Japanese and South Korean counterparts.
Japan
Annual production (2015): 7.8 millionEstimated annual salary: $31,320 (£25,200) GDP per head: $36,000 (£29,000) 
Published rates seem surprisingly low, averaging around $15 (just over £12) an hour or £25,000 per annum for 40-hour weeks; in notoriously expensive Japan, that's barely a living wage. But, as in close neighbour South Korea, basic hourly rates are just for starters and are part of much bigger, more lucrative salary packages that include, for example, bonuses that can be as large as several months' basic pay.
With all this in mind, forget £25k a year – and don't be surprised if some Japanese auto workers quietly pocket nearer £50,000. 
Germany
Annual production (2015): 5.7 millionEstimated annual salary: $69,000 (£55,600)GDP per head: $48,000 (£38,600) 
The Germans have a reputation for being Europe's most costly employees. However, Society of Motor Manufacturers and Traders (SMMT) data shows auto workers earn less than those in France. In Germany, think 31.40 Euros per hour, or around £55,000 a year.
At most German car makers, workers have representation on their boards, and the employer-union relationship is far less combative than in other parts of the world. The largest trade union, IG Metall, famously agreed to a wage freeze recently in an effort to protect employment levels. 
USA
Annual production (2015): 4.1 millionEstimated annual salary: $51,000 (£41,000) GDP per head: $54,000 (£43,400) 
Partnership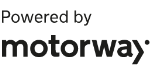 Need to sell your car?
Find your best offer from over 5,000+ dealers. It's that easy.
GM production jobs in the States are being offered with 'maximum hourly rates' of $24.43, pushing basic salaries to around $1,000 dollars per 40-hour week. Wages differ hugely depending on location and whether factories are unionised. Some Tesla workers in California say they're on $17-$21 an hour and are seeking closer to the average.
Some figures claim the average in 2016 was up at $29.53 per hour, and around 46 hours were worked each week. If so, this puts US workers in at a shade over $70,000 (£57,000) a year. 
South Korea
Annual production (2015): 4.1 millionEstimated annual salary: $80,000 (£64,400)GDP per head: $28,000 (£22,500)
Some reports say South Korean auto workers are paid as little as $12.99 (£10.42) an hour, but that's not the whole story; employees at the Hyundai-Kia factory can earn up to $80k a year. Overtime, bonuses and other perks can jack up annual packages, and decades of industrial disputes and all-out strikes have left workers in a strong position.
However, Hyundai-Kia is now locating around half its factories in countries such as China and former Eastern Bloc nations, where largely strike-free workers earn a fraction of the South Koreans' wages. 
India
Annual production (2015): 3.3 millionEstimated annual salary: $2,275 (£1,830)GDP per head: $1,600 (£1,200) 
India is regarded as among the nations with the greatest potential for sales growth. Plenty of manufacturers are already building cars there, with many more eyeing new plants. But it has the lowest GDP per head on our list, and the lowest annual salary, too.
Hourly rates average a mere $1.09 –that's less than £1 a hour. When putting in a 40-hour week, car workers earn $2,275 (£1,830) a year. In view of what these workers achieve for India as a premier league (in volume terms) car-producing nation, they perhaps deserve rather more. 
Spain
Annual production (2015): 2.2 millionEstimated annual salary: $46,700 (£37,600)GDP per head: $30,000 (£24,100)
Underestimate the Spaniards at your peril, as they may have only one local auto brand (SEAT) but they build more cars than Brits. The huge SEAT factory outside Barcelona also makes Volkswagens and Audis, while Ford, Nissan, PSA Peugeot-Citroen and General Motors all build cars in Spain as well.
Despite churning out so many motors, the average salary is 21.30 Euros (£18.15) per hour. This means workers earn just under £1 an hour less than their UK counterparts – but they're cashing in, as the cost of living is cheaper in Spain.
Brazil
Annual production (2015): 2 millionEstimated annual salary: $12,800 (£10,300)GDP per head: $12,000 (£9,600)
US President Donald Trump doesn't seem to have the same perceived problem with Brazilian automotive workers as he has with those from Mexico. Brazil is already a big car producer, with premium manufacturers in particular rushing to build new plants in the country in order to avoid high import taxes.
In Brazil, the hourly pay rate is only a dollar higher than it is in China, at $6.17 on average. That's equivalent to £4.95, and means workers there get £10,300 a year for a 40-hour week.
Mexico
Annual production (2015): 1.9 millionEstimated annual salary: $6,240 (£5,000)GDP per head: $10,000 (£8,000) 
Last year, the Wall Street Journal and others suggested $1 to $3 an hour is the going rate for Mexicans fortunate enough to have car factory jobs. Before you wince, remember that the minimum wage in this Central American country is only around $4 per day.
Assuming a 40-hour week, car workers can make between $8 and $24 daily – or $2,080 (£1,670) to $6,240 (£5,009) a year. Just over the border in Trump's USA, America's auto workers can't begin to compete with such small salaries. 
UK
Annual production (2015): 1.5 millionEst. annual salary: $37,000 (£39,800)GDP per head: $47,000 (£37,800)
The average annual wage for a UK production worker on unionised sites is £30,250, although there's no indication as to who – Honda, JLR, Nissan, Toyota or Vauxhall – pays the highest salaries. A JLR spokeswoman hinted it pays better than any other UK-based firm, and went further still by claiming its car workers are among the highest paid in Europe – but it flatly refused to go into details.
Several 'production operator' jobs were recently up for grabs at JLR, ranging from £13,897 to £39,100. The SMMT also told us the average rate is 22.30 Euros (£19.07) per hour in the UK. Assuming a 40-hour week, this equates to around £39,800 annually. 
France
Annual production (2015): 1.5 millionEstimated annual salary: $76,600 (£61,800)GDP per head: $43,000 (£34,600)
France's PSA Group is in great financial shape right now, due in no small part to boss Carlos Tavares' cost-cutting measures. So it seems strange that, according to data from the SMMT, French auto workers are paid considerably more than their British counterparts and the vast majority of other vehicle-producing nations.
Average labour rates are around 34.60 Euros ($36.70) a hour, which is a cool £29.60 an hour. That means if workers complete a 40-hour week, they could possibly rake in around £62,000 annually.
Czech Republic
Annual production (2015): 1.2 millionEstimated annual salary: $20,600 (£16,500)GDP per head: $19,000 (£15,200) 
Just released figures show the country's gross average monthly wage is $1,076.91 – just shy of $13,000 a year. However, car factory workers tend to earn more than the national average. The SMMT-supplied figure of 9.40 Euros an hour for Czech Republic workers translates to just over £16,000 for a 40-hour week.
This EU nation has a bright future – so bright, that non-EU workers from war-torn Ukraine are being invited in to fill job vacancies. Local workers fear this may peg or even drive down wages.
Did you work in the car manufacturing industry? Let us know your thoughts below…