'Diesel debate heading in the wrong direction'
Editor Graham Hope looks at the issues surrounding the future of diesel-powered cars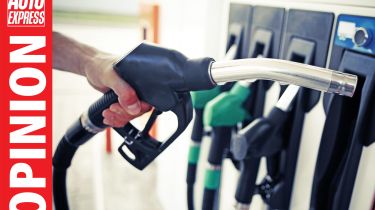 I can remember few issues as emotive in recent times as the ongoing debate regarding the future of diesel. There are some very strong opinions being aired.
And concerns over whether to buy are now the most regular query we field from readers. On this, let me make Auto Express's position clear: there is no standard 'one size fits all' answer.
For certain drivers diesel will still make sense, but I'd add the caveat that at this stage it's hard to predict exactly what form future legislation might take. Higher penalties and lower residual values seem likely, but there's no guarantee they'll be so excessive that diesel will become obsolete for all. 
• Diesel ban? New 'toxins tax' could charge diesel cars £20 to enter UK cities
While we salute the efforts of manufacturers to clean up diesel, we recognise – as they do as well, to be fair – that it cannot play as significant a role in future, hence the rapid progress in electrification.
Amid all the uncertainty, however, at this stage one thing is abundantly clear: punishment rather than incentivisation seems to be the preferred route to getting drivers to ditch their diesels. In the last week alone, reports of Toxin Taxes and Ultra-Low Emission Zones have cranked up the fear factor ten-fold. Is that really the way to go?
• Best low emissions green cars
Where's the carrot, rather than the stick, for those who invested in diesel in good faith? How about better incentives to buy EVs and hybrids for example? Discounted park-and-ride schemes for those diesel drivers who can't afford to ditch their car? Or for owners in London, subsidised Oyster cards? And these ideas just scratch the surface.  
There are plenty of us in the car world who absolutely accept the diesel debate is necessary.  But the nagging fear that it is being hijacked to punish drivers again just won't go away.
Do you own a diesel-powered car? Let us know your thoughts on the debate below...