"I not only want to watch Indycar on TV, I want to go to a race"
After watching the 2017 Indy 500, editor-in-chief Steve Fowler thinks F1 could learn a few things from our friends across the pond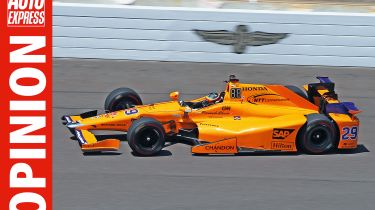 You know how Americans view cricket with incredulity – a game that lasts up to five days and can still end in a draw? Well I'm sure any of our US friends watching Formula One must be thinking we Europeans are completely bonkers – a motor race without overtaking? What can they be thinking?
The glaring difference between what we all expect real racing to be and what amounts to no more than a carnival procession (without the flamboyance) was plain for everyone to see when the Monaco Grand Prix was unfortunately scheduled on the same Sunday as the Indy 500.
Formula One is billed as the pinnacle of motor sport. Don't make me laugh. Painful politics, stage-managed stooges, rule manipulations – and no racing. I'm deeply fed up with the whole thing.
Meanwhile, across in the US is what appears to be – to us important folk watching on the TV, at least – an honest-to-goodness, thrill-a-minute, down-to-the-wire racing series called Indycar.
Yes, okay, I was wound in by the thought of one of F1's greatest drivers racing against some F1 has-beens and some other folk I've never heard of. And for a while, it looked like Alonso was going to prove his worth, until the familiar sound of a Honda engine doing its worst behind him put paid to that.
But even with Alonso out and some of the most spectacular crashes I've seen for a while (whisper it, they're the bits that will have been replayed the most), the Indy 500 was simply brilliant. Hell, there were even two Brits in the top four at the end – F1 failure Max Chilton and some angry-looking bloke called Ed Jones. Now, in my eyes, both elevated to hero status.
This was racing – pure and simple. There were more lead changes than you get in an entire F1 season. There was real overtaking. The fans were smiling – probably because they were real fans who hadn't paid a fortune to be there. And most important of all, it was hugely entertaining. You could tell – the commentators didn't have to feign excitement.
Even the Indycar pit crews were proper pit crews – working and sweating rather than the choreographed chorus line we get in F1. The whole thing just had a joyous whiff of racing as it should be.
So, a message to Gregory B. Maffei, President and Chief Executive Officer of Liberty Media who bought flailing F1 for a not inconsiderable sum, to Chase Carey, new Chief Executive of Formula One, and to Ross Brawn, Formula One's Managing Director of Motorsports: it's goodbye from me to Formula One until you discover what racing really is. And, I've no doubt, from millions of others.
And a message to Jay Frye, president of Indycar, and to everyone else who lit up (literally at times) my Sunday night's motorsport viewing: as you would say in the US, 'good job'. Or as we say in the UK, 'bloody well done'. Indycar knows how to put on a good show that the whole world can enjoy. I'm a fan.
Partnership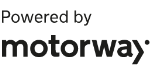 Need to sell your car?
Find your best offer from over 5,000+ dealers. It's that easy.
So much so, I not only want to watch Indycar on TV, I want to go to a race. I haven't felt that way about F1 for a very long time.
Do you prefer watching Indycar to F1? Let us know in the comments section below...