Number of luxury cars being stolen doubles in five years
There were 117 per cent more premium car thefts between January and October 2019 than in the same period of 2015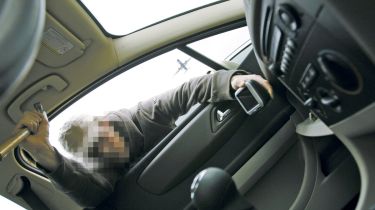 The number of high-end cars being stolen has doubled over the course of the last five years, new data has revealed.
According to Direct Line Group, between January and October 2019, the industry saw 14,300 claims for premium cars being stolen in the UK, up 117 per cent from the 6,600 claims in the same period in 2018.
• Fewer than half of all stolen cars recovered by police
There have been a total of 67,000 claims for premium car thefts in the last five years, meaning one is being stolen every 38 minutes on average, and have accounted for 37 per cent of theft claims.
There were 1.9 million more licenced cars on the road in the second quarter of 2019 than there were in the second quarter of 2015, of which 1.7 million are from what Direct Line classes as premium brands - Alfa Romeo, Aston Martin, Audi, Bentley, BMW, Infiniti, Jaguar, Land Rover, Lexus, Lotus, Maserati, Mercedes, MINI, Porsche, Tesla, TVR and Volvo.
In spite of this increase, though, the rise in the number of theft claims for premium cars is still statistically significant. Theft claims are up 117 per cent, while the number of premium cars has only risen 26 per cent.
In fact, there have been more premium car theft claims from January to October 2019 than there were in 2015 as a whole, and the figures usually spike in the winter. October, for example, accounts for 25 per cent more thefts than the average month.
• Worst areas for car theft revealed
Around 71 per cent of premium cars are stolen from the owner's home address, with 34 per cent of thefts occurring in London.
Steve Barrett, head of motor insurance at Direct Line, said: "Many owners believe that parking in their driveway can be an effective deterrent to thieves, though our research shows that parking in driveways does not deter thieves.
"We would, therefore, encourage policyholders to protect their cars by investing in anti-theft equipment, such as a steering wheel lock. Such simple yet effective devices make cars less attractive to thieves and much harder to steal."
This comes after criminals in the UK were found to be using WhatsApp group chats to plan and execute car thefts, with culprits drawing up 'shopping lists' of models which are then stolen to order.
Have you been a victim of car crime? Let us know in the comments...