Number of drink driving casualties reaches highest level since 2012
According to new Government figures, 1,370 people were killed or seriously injured in crashes involving a drink driver in 2015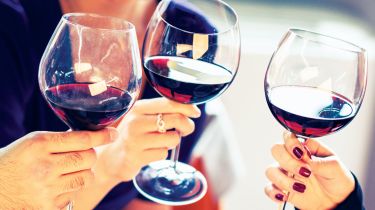 The number of drink driving casualties in Britain has reached its highest level in three years, according to new figures.
Estimates published by the Department for Transport (DfT) show that in 2015, 1,370 people were killed or seriously injured in crashes involving a driver under the influence of alcohol. This is up from 1,310 incidents in 2014 and is the highest estimate since 2012.
The figures also show that 200 people were killed in accidents that involved at least one driver over the legal limit in 2015, down from an estimated 240 fatalities from the year before. However, this still represents around 12 per cent of all road fatalities in the UK. The estimated total number of accidents where at least one driver was over the alcohol limit rose by two per cent to 5,730 in 2015.
The findings come after it was reported that the number of full-time traffic police has fallen by a third in the last decade, raising questions over road safety. The drink-drive limit in England and Wales is currently at 80 milligrammes of alcohol per 100ml of blood. Scotland lowered the limit in December 2014 to 50mg per 100ml, bringing it in line with most European countries.
• What is the drink-drive limit? UK laws explained
Jason Wakeford, director of campaigns for road safety charity Brake said: "Selfish drink-drivers destroy lives and inflict appalling suffering on families up and down the country.
"The drink-drive limit in England and Wales is the second highest in Europe and must be lowered urgently. In addition, savage cuts to road traffic policing must be reversed and enforcement increased to crack down on dangerous drink-drivers."
Should the drink-drive limit in England and Wales be reduced to the same level as in Scotland? Tell us in the comments below...