Uber drivers to be forced into hybrids or EVs in UK by 2022
London will be first to see a fully hybridised or electric Uber fleet in 2020, with the rest of the UK to follow two years later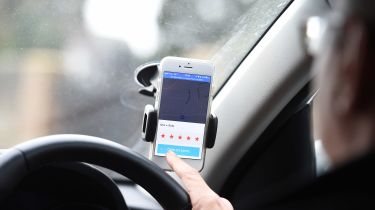 Diesel and petrol drivers working for Uber in London will have to switch to a hybrid or a fully electric car by 2020, the company announced today.
As part of its new £150 million "clean air" fund, Uber said it's 40,000 drivers in London will only be offered hybrid or electric models on UberX by 2020. However, with many of the company's drivers already using a variety of hybrid models such as the Toyota Prius, most will already meet the future criteria.
By 2022, Uber wants to extend the policy cover all 40 UK cities it operates in, and by 2025 is aiming to have a fully electric fleet in London.
• How to get a job as an Uber driver
To create the "clean air" fund, Uber will invest £2-million of its own money, and raise London fare prices by 35 pence from next month to make up the rest.
From the fund, the company will offer its drivers across the UK up to £5,000 towards the cost of upgrading their car to a hybrid. It's also launching its own diesel scrappage scheme where drivers with pre-Euro 4 diesel vehicles will be given up to £1,500 credit to spend on Uber.
Fred Jones, Uber's head of UK cities said: "Air pollution is a growing problem and we're determined to play our part in tackling it with this bold plan. We want to go all-electric in the capital."
"Our scrappage scheme will also take polluting vehicles off the road and encourage Londoners to get into a shared car to connect with public transport instead.
Should all taxis and ride-hailing services be hybrid or fully electric in cities like London? Tell us your thoughts on the comments section below...