Parking ban for new London homes and offices aims to cut air pollution
New housing developments and offices will be come with parking bans to cut down on air pollution, under new plans by the Mayor of London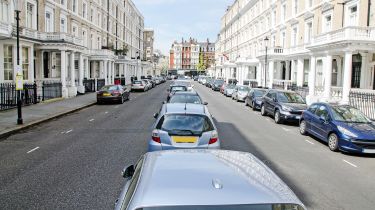 Many of the new housing estates and offices being built in London will be subject to a parking ban on private cars, under new plans announced by the Mayor of London
As part of the London Plan, Mayor Sadiq Khan is aiming to create car-free parking zones in new housing and office developments to cut down on air pollution. Under the draft plans, which will be subjected to a public consultation, housing developments in parts of London that are well-connected by means of public transport will not provide parking for cars, other than for disabled people.
The same will apply for office developments in central and inner London. Under the Mayor's plans the developments "will no longer provide any commuter or visitor parking, other than for disabled people and for essential delivery and servicing purposes."
Any parking facilities that will be provided must be able to support electric vehicles by means of charging stations, while taxi ranks need to be capable of EV charging in the future, too.
The Mayor's office said: "In general, parking standards will be significantly tightened, with less provision in many areas, particularly in the most accessible parts of central and inner London and town centres."
Sadiq Khan is hoping to see a rise in the number of cyclists on the capital's streets and the draft plan is expected to announce a target of ensuring 70 per cent of people will live within 400 metres of a segregated cycle route by 2041.
• How to appeal a parking ticket
Khan said: "To secure the future health and prosperity of our city, we need to be bolder in encouraging people to reduce their reliance on cars. It's essential for dealing with congestion as London's population grows, and crucial for reducing our toxic air pollution emissions.
What do you think of the Mayor's ambitions to create car-free parking zones in London? Tell us in the comments below...