Ex-Nissan boss Carlos Ghosn pleads his innocence
After arriving in Lebanon following his escape from Japan, Carlos Ghosn speaks publicly for the first time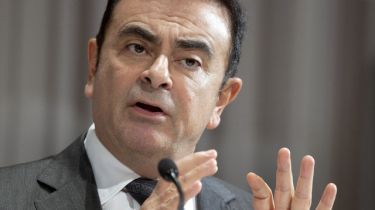 Former Nissan boss Carlos Ghosn has spoken publicly for the first time, pleading his innocence of the accusations that sparked his arrest in November 2018. Ghosn escaped from Japan last month where he was being held on bail on suspicion of understating his pay and misconduct of company assets.
"As you can imagine today is a very important day for me," Ghosn said during a press conference in Lebanon. "One I have looked forward to for more than 400 days since I was brutally taken from my world as I knew it, ripped from my family, friends and from Renault, Nissan and Mitsubishi."
Ghosn went on to say that he was "brutally" arrested and was "interrogated for 8 hours a day" without a lawyer present or evidence of wrongdoing. Ghosn added that prosecutors told him "It will get worse if you don't just confess" and that "if you don't confess we will go after you and your family." Ghosn claims these threats and interrogations were recorded.
"The allegations are untrue and I should have never been arrested in the first place," Ghosn said. "I was presumed guilty before the eyes of the world."
Ghosn claims that numerous Nissan executives plotted to oust him. Nissan's CEO Hiroto Saikawa and the firm's head of legal Hari Nada were named by Ghosn. "The only way to get rid of the influence of Renault on Nissan is to get rid of me," he added."The collusion between Nissan and the prosecutor is everywhere. I have been told this is totally illegal."
Asked if he could provide documents that could prove his innocence, Ghosn said: "I am ready to share the documents. I am not going to accept things as they are - I need to clear my name."
The escape from Japan 
Carlos Ghosn fled from Japan and travelled to Beirut, Lebanon, where he was awaiting trial over financial misconduct. 
It has been widely reported that Ghosn managed to escape from Japan where he was being held on bail hidden in a packing case but the exact details remain unconfirmed. Ghosn has personally released a statement in which he said he would "no longer be held hostage by a rigged Japanese justice system where guilt is presumed". 
He went on to say: "I have not fled justice - I have escaped injustice and political persecution. I can now finally communicate freely with the media, and look forward to starting next week."
Carlos Ghosn's fall from grace
In November 2018 Nissan's board of directors took the decision to sack chairman Carlos Ghosn following his indictment in Japan on charges that he understated his pay.
Nissan's internal investigation also accused Ghosn of other acts of misconduct including personal use of company assets.
Nissan said its investigation unearthed both Ghosn and former deputy Greg Kelly "reporting compensation amounts in the Tokyo Stock Exchange securities report that were less than the actual amount." The misconduct was recorded "over many years."
The statement continued with: "Nissan has been providing information to the Japanese Public Prosecutors Office and has been fully cooperating with their investigation. We will continue to do so.
Partnership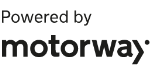 Need to sell your car?
Find your best offer from over 5,000+ dealers. It's that easy.
"Nissan deeply apologizes for causing great concern to our shareholders and stakeholders. We will continue our work to identify our governance and compliance issues, and to take appropriate measures."
Nissan stresses that the brand's long-standing partnership with Renault as part of the Renault-Nissan-Mitsubishi Alliance "remains unchanged."
Ghosn steps down as Renault CEO
Carlos Ghosn officially stepped down as the chief executive and chairman of Renault, following a meeting of the company's board of directors at the beginning of 2019. 
Ghosn decided to voluntarily submit his resignation from his position at the helm of the French car manufacturer. Renault confirmed that it has accepted Ghosn's resignation and that it has appointed a new CEO and chairman.
As expected, former Michelin chief executive Jean-Dominique Senard was elected as the new Renault chairman during the board meeting, with Thierry Bollore, who ran the business in Ghosn's absence, being made Renault's new chief executive. 
Mr Senard also adopted Ghosn's position as the chairman of the Renault-Nissan-Mitsubishi alliance following his appointment as CEO.
Since then, Renault's board of directors voted to remove Thierry Bollore from his position as CEO. A permanent replacement has yet to be appointed. 
What will this mean for the future of the Renault-Nissan-Mitsubishi alliance? Let us know your thoughts in the comments…