Chancellor announces £29bn road investment as part of 'infrastructure revolution'
Sajid Javid says Government is "getting the shovels out early" on important strategic and local road projects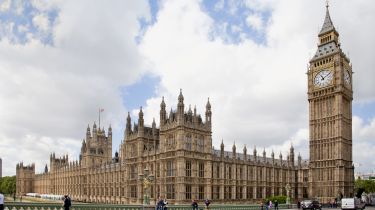 Chancellor of the Exchequer Sajid Javid has announced £29 billion of investment in strategic and local roads during his speech at the 2019 Conservative Party Conference.
The fund is an expansion of the £25 billion Road Investment Strategy (RIS2) pot set aside by former Chancellor Philip Hammond, and will be used to upgrade a number of major and minor roads throughout the UK.
• All ministerial cars to be electric by 2030 
These include improvements to the Simister Island interchange in Manchester, enlarging single-carriageway sections of the A66 Trans-Pennine expressway into dual-carriageways, and the addition of a new 10-mile section of the A428 between Cambridge and Milton Keynes.
At the last spending round, the Treasury committed £220 million to buses alone. Now, Javid has confirmed this will form part of a "national bus strategy" from 2020 onwards, involving the rollout of a "superbus networks", expanding the number of low-emission buses in the UK and delivering better value-for-money for passengers. This scheme will be trialled in Cornwall in 2020.
More than £20 million will be dedicated to bus lanes in the West Midlands, and there will be a "digital revolution" bringing contactless payment to all buses.
Finally, as Javid pledged £5 billion on the rollout of full-fibre broadband to rural areas, he talked about the need for the UK to catch up with other European countries on the latest technologies, such as 5G, which is used in connected and autonomous vehicles.
"All of these measures will level up areas of our country that feel left out," Javid said, adding that the Government's plan was "borrowing to build, not borrowing to waste".
 Is spending £29 billion on the UK roads a good idea? Let us know your thoughts in the comments below...