Watchdog: Keeping your warranty valid
Servicing your car at an independent garage won't invalidate a manufacturer warranty, as long as you follow our advice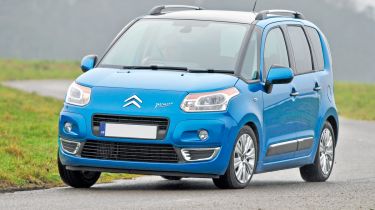 If you choose to get your car serviced at an independent garage while it's in its warranty period, pay attention to the details – and learn from the story of reader Rob MacKay.
European Block Exemption rules mean manufacturers can't invalidate your guarantee for not using a franchised dealer – as long as the garage follows the maker's service schedule and uses original equipment parts.
However, everything must be documented for proof – even down to the grade of oil which was used. That's because if something goes wrong with your car, the manufacturer may claim the fault is down to a below-par service – and you need to be able to prove that's not the case, or pay a bill of thousands of pounds.
This was the situation faced by Rob, from Haywards Heath, West Sussex, after finding a possible steering fault on his Citroen C3 Picasso. "It started making a grinding noise," he told us.
His local dealer, Tates of Crawley, told him the 2009 car needed inspecting before the problem could be diagnosed, but warned that a replacement steering rack might be required.
What's more, there was a chance the warranty wouldn't cover the fix – even though the car was only two-and-a-half years old and within Citroen's guarantee. This was because the Picasso's second service had been done by an independent garage, but the bill did not detail the work carried out and the parts used.
"I couldn't believe it," said Rob. "I had to go back to the garage and ask for all the parts used – right down to the grade of oil. They looked at me like I was mad and said: 'Of course we used the right oil'."
But as Tates explained to us, if a new steering rack was required, the dealer would need the service history to support its argument for a warranty claim with Citroen. A warranty is valid only if a car has been properly taken care of.
Fortunately, Rob's was fixed with a top-up of power-steering fluid and an adjustment to the steering rack – all of which was completed free of charge.
The problem Rob had his car serviced at an independent garage – but didn't have a list of the work carried out and the parts used, putting his warranty at risk.
Citroen's response Fortunately, Rob's car was fixed without needing a new steering rack. Citroen said warranty claims have to be supported with a detailed service history.
Legal advice EU Block Exemption laws let customers get cars serviced outside dealer networks without invalidating their warranty. But manufacturer service schedules must be followed and original equipment parts used.
Our verdict You MUST keep detailed records if servicing your car outside of the dealer network. Makers aren't obliged to pay claims when a car hasn't been properly looked after – ensure you can prove yours has been.
Do you have a motoring problem that needs investigating? We're here to help… E-mail mail@autoexpress.co.uk or Tweet us @AutoExpress.