Drink-drive shake-up
New rules could see drink and drug-drivers' cars impounded, Auto Express has learned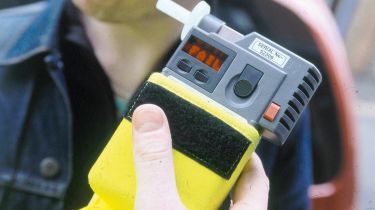 Convicted drink and drug- drivers could have their cars seized by the courts under new rules being considered by the Department for Transport (DfT).
Auto Express has got hold of the DfT's road safety action plan, which lists "forfeiture of vehicles" as a measure to be introduced in 2013. And a DfT spokeswoman has confirmed to us that the new powers would be used specifically for drink and drug- driving offences, and would be dished out by the courts, rather than police officers.
The document also reveals that the new drug-driving law – announced earlier this year – will not come into effect until 2015, and that police won't get access to roadside 'drugalysers' until that date, either.
AA president Edmund King told Auto Express he believed that vehicle seizures could be a good thing – so long as the powers were used sensibly.
"There is a problem with drink-drivers who don't stop and re-offend and re-offend," he said. "Some of these drink- drivers have a drink problem rather than a driving problem.
"So you can ban someone from driving for a period of time, but if they get their licence back and still have a drink problem, they are likely to re-offend. If this is targeted at persistent offenders, it's a good idea."
But he warned that the courts would need to take into account mitigating circumstances, adding: "I think you have to be careful that you're not taking away the family car, that it's not affecting people who aren't drink-driving."
The DfT spokeswoman told us she was unable to reveal any further information about how the new penalty would work in practice or what would happen to forfeited cars. But she did say: "A further announcement about this is due to be made shortly."
It's likely vehicle seizures will be introduced in April next year to coincide with a raft of other measures.
These include the new careless driving offence – which will give police the powers to issue fixed penalty notices to drivers who tailgate, undertake or cut up other road users – and the withdrawal of the statutory right to a blood test for drivers caught over the drink limit. Traffic offence fines will rise from £60 to £80-£100.
But the document also reveals that the DfT does not expect the new drug-driving law, announced this year, to come into force until 2015, due to red tape.
The DfT's road safety action plan
Fixed penalty offence for careless driving: April 2013
Police will be able to punish drivers who tailgate, undertake or cut up other drivers with on-the-spot fines, rather than pursuing them through courts.
Penalty fine increase: April 2013
Road traffic fixed penalty fines will increase from £60 to £80-£100. The DfT says that fines have not risen since 2000.
Drink drivers to lose right to a blood test: April 2013
Drivers who fail an evidential breath test by 40 per cent or less will no longer be able to request a blood or urine test.
New drug-driving offence: 2015
A new drug-driving law will remove the need for police to prove impairment. Offenders will face a fine of up to £5,000, six months in prison and a ban.
Roadside evidential breath test kits: 2015
Police will get roadside kits to take breath test samples that can be used in court, removing the chance of drivers sobering up before station tests.