Over 1,000 children banned from driving last year
Official data shows 1,024 children, some as young as 12, were issued with a driving ban in 2017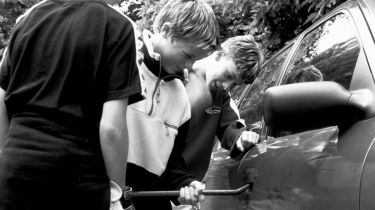 Over 1,000 children were banned from driving last year, despite not being old enough to hold a driving licence.
Official figures obtained from the Driver and Vehicle Licensing Agency (DVLA) show 1,024 children under the age of 16 were banned in 2017, with 33 of those disqualifications handed to children under the age of 13. Last year's numbers reveal a sharp increase compared to 2014, when 696 children were banned.
• Drug drivers as likely to be convicted as drink drivers
Commenting on the figures, which were released to the BBC following a Freedom of Information request, RAC spokesman Simon Williams said the offence "presents such a danger to every other road user, because they're not only driving without a licence, they don't have insurance."
He continued: "No doubt this is the tip of the iceberg because they have to be caught breaking the law and inevitably many will be getting away scot-free." Williams added that since traffic police numbers have been cut by 27 per cent since 2010, "the chances of getting caught are far lower" than they used to be.
Courts in the UK are able to issue driving bans to children under the driving age, with the bans becoming effective once offenders have passed their driving test.
A spokesperson for the Ministry of Justice told the BBC: "We will bring forward proposals for changes in the law as soon as parliamentary time allows.
"These proposals will take account of, and incorporate, all of government's proposals for safer roads, including the Department of Transport's review of cycle safety."
Should drivers going 1mph over the speed limit be punished? This police chief thinks so...