Drink driving arrests down over Christmas and New Year
Association of Chief Police Officers breathalysed a record number but fewer tested positive than 2012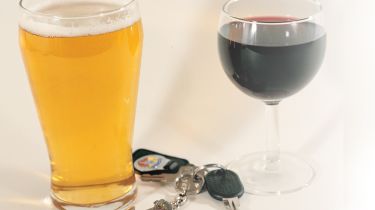 More motorists were breathalysed but fewer arrested for drink and drug driving over Christmas and New Year, according to figures from the Association of Chief Police Officers (ACPO).
Police forces in England, Wales and Northern Ireland all ran campaigns over the festive period and tested 191,040 drivers - up from 175,831 in 2012.
Of those tested between November 29 2013 and January 1 2014, only 6,550 were positive, failed or refused - an eight per cent reduction from the national campaign 12 months earlier. The number for both under 25s (1,675) and over 25s (4,482) testing positive were both down too.
Figures released by ACPO also show the number of field impairment tests conducted at the roadside by officers is up from 360 to 513. This meant 143 people were arrested under section 4 of the Road Traffic Act 1988 through drug use - nearly double the 2012 results.
• The history of the driving test
And drug related arrests are set to increase further with the introduction of a new offence for driving with a specified controlled drug in the body above a specified limit. It came in last year but will be active once regulations setting the limit for each drug are confirmed.
National policing lead for roads policing, Chief Constable Suzette Davenport, was pleased fewer people were taking 'the most deadly of risks' of drink-driving despite more people being tested.
"We owe it to the families of those who were killed or injured by drivers under the influence of drink or drugs to ensure that their suffering is not in vain," she said.
Despite numbers falling, The Royal Society for the Prevention of Accidents (RoSPA) was disappointed that nearly 200 drivers a day over the festive period were still being arrested for drug and drink driving offences.
Kevin Clinton, RoSPA's head of road safety, said more needed to be done to prevent it as the estimated figure for people killed in drink-drive accidents in the UK in 2012 showed an increase on the previous year.
He said: "While it is good news that more tests were carried out and the proportion of drink drivers was lower than the previous Christmas, it is worrying that motorists are still choosing to get behind the wheel while over the limit."