Whiplash report fees slashed to cut false claims
Cost of medical reports will be drastically cut in a bid to limit false whiplash insurance claims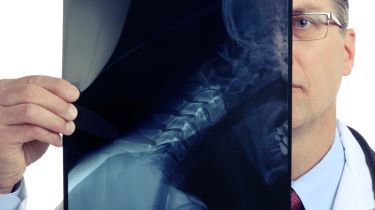 The price of medical assessments for people that claim to have suffered whiplash in car accidents will be cut in England and Wales in a bid to reduce false whiplash claims.
An initial medical report can currently cost up to £700. This will be cut to just £180, justice minister Chris Grayling announced, as the Government continues to crack down on 'compensation culture'.
The Government is hoping that by drastically reducing the cost of the reports it will stop experts that produce them from having an incentive to encourage claimants to get treatment that they don't need. The savings made by insurance companies can then be passed on to motorists.
Around 500,000 whiplash insurance claims are made each year, with a number of them thought to be bogus. According to insurers they push up premiums by as much as £90 per year.
The new rules will be introduced in October, and Grayling said that it would reflect the amount of time that it takes to carry out the assessment and write them up.
• Autonomous cars could be on the road by 2015
Mr Grayling said: "Honest drivers have been bearing the cost of a system that has been open to abuse and it is time for a change.
"We are determined to have an improved, robust system for medical evidence - so genuine claims can still be settled but fraud is driven out of the market."
Rehab rather than compensation for whiplash claimants
Meanwhile, Aviva has called for minor, short-term personal injuries to be treated with rehab, rather than compensation payments.
In its latest Road to Reform report, it claimed that the measure could save £900 million and cut £32 from the average insurance premium under these reforms.
Analysis from Aviva's claims data for 2013 shows that 94 per cent of all personal injury claims from a car accident are for minor whiplash-type injuries.
Will a cut in the cost of medical reports help reduce false whiplash claims? Let us know what you think in the comments section below