Millions driving blind as they're too vain for specs
Shock new survey reveals motorists' poor eyesight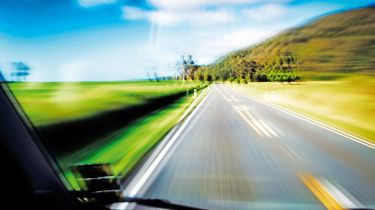 Millions of motorists are driving blind on Britain's roads, because they're too vain to wear their glasses.
One in eight motorists who should wear glasses while behind the wheel admits to driving without them, according to a survey by One Poll for eye clinic Focus.
Those under 44 were 15 times more likely to leave their glasses at home than the over-55s, and 43 per cent of those who admitted to not wearing specs to drive when they should said it was down to vanity. Others said it was either too much hassle or they regularly forgot their glasses before getting in the car.
• 21,000 new drivers banned for no insurance
Drivers caught not wearing their glasses risk hefty fines and even losing their licence. If you're in a serious accident attended by police, one of the first things they'll do is check your vision. If there's been a fatality in an accident and you're not wearing glasses when you should be, you can face the charge of causing death by dangerous driving – which carries a prison sentence.
There's also potential for an insurance conflict – even though there's currently no requirement to inform your provider if you need glasses when taking out cover.
However, Graeme Trudgill, executive director of the British Insurance Brokers' Association, said that although he's never heard of a claim being rejected because somebody wasn't wearing their glasses, it could happen.
• Diesel car pollution 25 times over legal limit
He said: "There is no specific wording in a motor policy saying you must wear glasses if you need them, but at the same time drivers have an obligation to take reasonable care to safeguard against damage to their vehicle. Not wearing glasses could be deemed as not taking reasonable care, so there's potential for a problem."
What you can - and can't - wear at the wheel
Varifocals/bifocals
Fine to wear - and will actually be beneficial for easier reading of speedometers and sat-navs.
Contact lenses
If you need glasses but are worried about vanity, try contact lenses as a safe alternative.
Google Glass
Technically okay to wear to drive - but you'll be fined for using the tech itself, as with a mobile phone.
Variable-tint sunglasses
Legal but not advised. Car screens filter out UV light, so these lenses can end up being too dark.
What do you think about vanity-related issues when it comes to driving? Let us know in the comments below...