Driving test shake-up to drop three-point turn
Change to the practical driving test could also see reverse around a corner dropped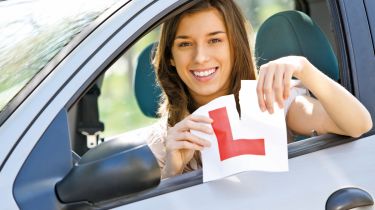 Reversing around a corner and the three-point turn could be dropped from the practical driving test in the biggest shake-up in 20 years, the Driver and Vehicle Standards Agency (DVSA) has confirmed.
Instead, learners may be asked to reverse out of a parking bay or pull up on the left or right of the road before re-joining the flow of traffic.
The new test may also require learners to follow instructions on a sat nav instead of road signs, while the 10 minute independent part of the test could be doubled to 20 minutes.
Learner drivers may also be asked one of two safety questions while driving rather than at the start. This could involve requiring the candidate to show how they would turn on the rear windscreen heater while driving.
• Insurers sending black box drivers back to school
Around 1,000 learner drivers across the UK will be asked to take part in a trial of new practical exam designed to "better reflect real-life driving".
A DVSA spokesman said: "We are carrying out initial research to explore how the driving test could better reflect real-life driving. Any future changes to the test would be subject to full public consultation."
The Driving Instructors Association (DIA) has welcomed government plans to review the driving test. DIA chief executive Carly Brookfield said: "The DIA is enthusiastic about the opportunity it presents to evolve the L-test to a level where it more realistically assesses a candidate's ability to competently and safely manage road based risk and driving in real life, on real roads.
• Millions driving blind as they're too vain for specs
However, AA president Edmund King, was sceptical about the proposed changes. He said: "It is right that the driving test should evolve to reflect real life on the streets and a longer free driving section will make it a better test.
"However, not everyone owns or needs a sat nav and it is not a legal requirement so shouldn't be a compulsory part of the test. Some still navigate with signs and maps.
"In our view a three-point turn is still an important manoeuvre for getting out of cul de sacs, dead ends and often car parks."