MPs call for measures to clamp down on school run anarchy
Commons debate on parking at schools as ministers want parents to report selfish drivers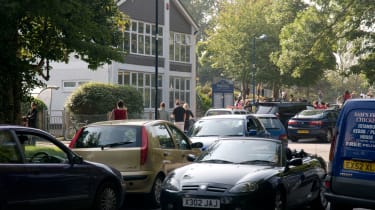 Ministers want parent drivers to report others in a bid to reduce dangerous driving and parking at school gates. Raising a debate in the House of Commons on traffic controls around schools, Gisela Stuart, Labour MP for Birmingham Edgbaston, said parents could take evidence against each other.
"I've come across processes through which the police train people to take evidence that can be used for warning letters or prosecutions," she explained.
• Autumn Statement 2014: what it means for motorists
Stuart added that while most drivers follow rules and drive responsibly, some didn't: "At every school gate I've come across in all my years, there is a small number of parents who insist on parking on double-yellow lines, on pavements and in front of driveways, block exits and cause dangerous obstructions." The call comes as insurer AXA revealed that there are 201 accidents involving a child near a school every week.
She also called for CCTV cameras and camera cars to be used to catch illegal driving in and around schools (a widespread ban on CCTV and camera cars is currently part of the Deregulation Bill going through the House of Lords).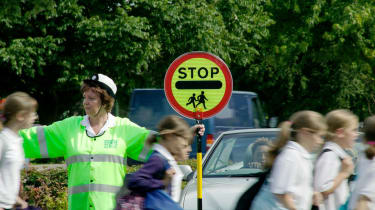 In addition, there was a call for Police Community Support Officers (PCSOs) to be given powers to issue tickets outside schools. "The only thing that'll hit home for that small minority of parents who are simply not amenable to reasonable conversation is a ticket," Stuart said.
Roads minister Robert Goodwill backed the debate, and said things were worse in rural areas due to the cars used: "We have the additional problem that many parents seem to get into bigger and bigger 4WD vehicles, which makes it harder for people to see when manoeuvring." He went on to state that the CCTV and camera car ban wouldn't apply to enforcing parking outside schools, and said councils had powers to paint zig-zag lines and School Keep Clear messages on the road.
Have you experienced bad driving or parking on the school run? Let us know in the comments below...