Autumn Budget 2021: fuel duty frozen
Chancellor of the Exchequer announces that fuel duty will remain frozen once again in light of high petrol prices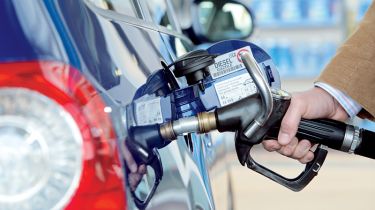 The Chancellor of the Exchequer has delivered his 2021 Autumn Budget, with fuel duty remaining frozen at 57.95p per litre.
Speaking in the House of Commons, Rishi Sunak said: "With fuel prices at their highest level in eight years, I'm not prepared to add to the squeeze on families and small businesses, so I can confirm from today the planned rise in fuel duty will be cancelled."
Fuel duty has been frozen since 2011 and has been due for an increase in the past two Budgets. In March 2021, Sunak also spoke of a planned increase, but said he had scrapped it in order to "keep the cost of living low".
The Autumn Budget comes just days after petrol prices hit a record high of 142.94p per litre, prompting Sunak to once again delay the increase.
Brian Madderson, chairman of the Petrol Retailers' Association (PRA), commented: "The Petrol Retailers' Association welcomes the Chancellor's confirmation in today's Budget that fuel duty will continue to be frozen for a further 12 months. This will be the 12th year in a row that this tax has been unchanged."
He added: "With pump prices at an eight-year high, PRA has been lobbying Government and the Treasury, in particular outlining the potentially damaging effects on the economy and household budgets of even an inflation-linked rise, so it is positive to hear the Chancellor's commitment."
While campaign group FairFuelUK said it "warmly welcomes" the freeze, founder Howard Cox claimed it was "an opportunity missed, too".
He said: "With pump prices at their highest ever, meaning the Treasury is wallowing in a £1billion unexpected windfall, it was a time for the Government to have cut fuel duty significantly."
There were no other motoring announcements in Sunak's Budget, despite ongoing discussions at the Transport Committee about the possibility of a road pricing system as a replacement for existing vehicle excise duty.
Check out the government's plans on road pricing here...