Vote for your Garage of the Year with Auto Express
Auto Express and Motor Codes team up to find best local and national workshop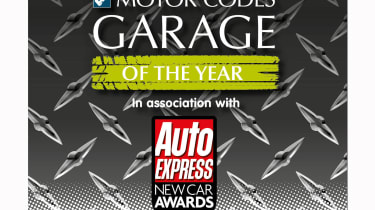 Auto Express has teamed up with industry regulator Motor Codes to find the best garage in the UK.
Car owners that have received first-class service from their garage can now go online to enter it in to the Garage of the Year competition.
Top performing garages from across each of the UK regions will be shortlisted for the nationwide Garage of the Year award which will be handed out in June to the UK's best car service and repair workshop.
• 2014 Garage of the Year winners
Online reviews will determine 11 regional winners with judges deciding on the national winner and runner up who will be given their awards at the Auto Express Car of the Year awards ceremony in June.
Motor Codes Chief, Mark Terry said 'By leaving online reviews for garages across the UK network, customers are helping to signpost the very best services in their local area and in turn, this drives up standards across the industry'.
Simply go to www.motorcodes.co.uk to leave a review of your favourite garage.