UK drivers have fewer parking prangs than European neighbours
A third of European motorists have had parking accidents, while Italians are worst for car damage when parking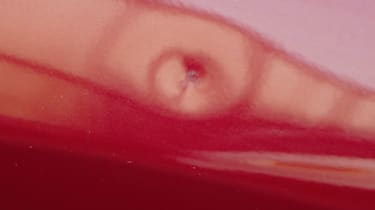 A third of European motorists have experienced a parking accident in the last five years, according to a new study.
The research, by YouGov and Nissan, found that 33 per cent of drivers had reported damaging their car in the last five years, with 16 per cent of those causing damage while parking their own car.
It found that Italian drivers were the most accident-prone with 50 per cent from the country admitting to damaging their cars over the same period - with 26 per cent having done so while attempting to park.
Meanwhile, UK drivers were found to be the most cautious of European drivers, with just 10 per cent of those that answered the poll reporting a parking-related incident.
• Rise in drivers' details being sold to private parking firms
Spanish drivers narrowly avoided being named the most accident-prone in Europe, coming in a close second behind Italy with one quarter of the country's car accidents having taken place while parking.
German and French drivers seemed to be more comfortable in fitting in a car park - with parking bumps accounting for 11 per cent and 10 per cent of accidents respectively.
Results revealed that, out of the five European countries questioned, reverse parking was flagged as the toughest manouevre (accounting for 45 per cent of all parking accidents) for four of them. In Italy this increased to 51 per cent.
Estate models also seemed to be the trickiest cars to get into a tight space, with parking accidents the highest in this class of car weighing in at 27 per cent.