Penalty points cost motorists £132m in car insurance premiums
New figures reveal motorists pay five per cent more on premiums for having up to three points on their driving licence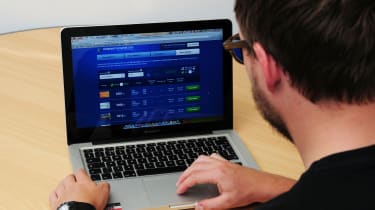 Racking up penalty points on your driving licence means you'll pay at least five per cent more for car insurance than if you've got a clean licence, according to new research.
Across the whole UK, penalty points on driving licences are costing motorists £132 million in higher premiums in figures released by the Institute of Advanced Motorists (IAM) and MoneySuperMarket.
If you've managed to accrue more than 10 points on your licence you'll be paying upwards of 80 per cent more for car insurance than without.
• Doctors will have to report unfit drivers to authorities
In terms of regions, motorists in London, Glasgow and Birmingham have to shell out the most, paying more than £8 million, £4 million and £3 million respectively in more expensive insurance for motoring misdemeanours.
Those with one to three points will pay an extra £49.5 million in higher insurance, those with four to six points an extra £57.4 million, seven to nine £18.9 million, 10-11 £3.5 million and 12 or more £2.6 million across the whole UK.
People in Bournemouth, Brighton, Bristol, Chester, Coventry, Derby, Leeds, Liverpool, Norwich, Oxford, Portsmouth, Preston, Southampton, Stoke and York have all paid more than £1 million in additional insurance premiums. Bath and Plymouth sit just below the £1 million mark.
On average those with up to three points on a licence pay 5.1 per cent more for their insurance than someone with no points at all in the past year. Having four to six points really hikes premiums up, costing motorists 25.8 per cent more. Having seven to nine points has cost drivers 45 per cent more in the past 12 months.
• Vauxhall Zafira fires: 220,000 cars to be recalled in UK
Sarah Sillars, IAM chief executive officer, said: "If people don't understand the safety dangers of the offence they have committed which has earned them the penalty points, they should certainly understand the damage it will do to their bank balances.
"And someone with multiple points and fines is paying through the nose for car insurance; just think what other things they could use that money for. Driving safely could put thousands back into your pocket."
Where motorists pay most car insurance for having penalty points:
London: £8,079,529Glasgow: £4,080,190Birmingham: £3,423,840Nottingham: £2,833,865Newcastle: £2,642,079Cardiff: £2,586,075Sheffield: £2,535,609Edinburgh: £2,070,783Swansea: £2,036,358Manchester: £2,026,561
Do you have points on your licence? Have you noticed your insurance premiums increase? Let us know in the comments section below...