Plug-in car grant extended until March 2018
The scheme will be split into two rates - £4,500 and £2,500 - with over £400 million to be invested to promote plug-in vehicles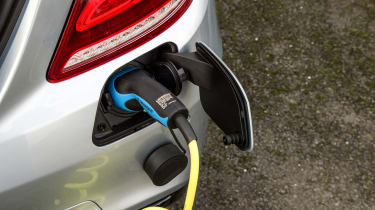 The UK plug-in car grant has been extended until end of March 2018, and will now include hydrogen cars for the first time. The Government will back the scheme with a £400million package, which is expected to treble the amount of ultra-low emissions vehicles on British roads.
From 1 March 2016 onwards the grant will be split into two separate rates, as opposed to the current £5,000 contribution. Vehicles classed as Category 1 must have a zero-emissions range beyond 70 miles, and are eligible for a £4,500 grant. This includes not just electric but also hydrogen cars.
• Best low emissions green cars to buy now
Category 2 and 3 vehicles are those with a zero-emissions range less than 70 miles (such as plug-in hybrids) and will receive £2,500 - half of what they are entitled to today.
However, Category 2 and 3 vehicles with a list price over £60,000 will not be eligible for the grant, while Category 1 vehicles with a list price above £60,000 remain eligible.
The Government says this is to encourage the adoption of more zero-emissions vehicles and maximise the number of everyday motorists who can take advantage of the scheme. It's expected over 100,000 people will benefit from the grant over the coming years.
• Most economical cars to buy now
Since it was created in 2011, over 50,000 people have already taken advantage of the plug-in car grant that offers £5,000 off for ultra-low emissions vehicles (ULEV) that are charged via electricity and emit less than 75g/km.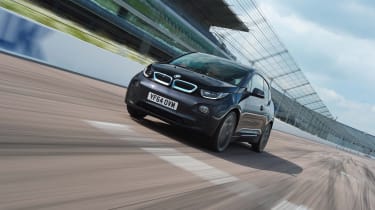 In 2011 just five cars were eligible for the scheme in the UK, while today buyers have a choice of over 29 vehicles. The UK has grown into the fourth largest ULEV market in the world.
Those looking to install a charging point in their home will also benefit from the electric homecharge scheme (EVHS). From 1 March 2016, owners will receive £500 off the cost of installing a home charging point.
Transport Minister Andrew Jones said: "The UK is a world leader in the uptake of low emission vehicles and the plug-in car grant has been key to that success. Extending the grant in a sustainable way ensures more than 100,000 people will benefit from financial support when purchasing these cheap-to-run and green cars.
"We are determined to keep Britain at the forefront of the technology, increasing our support for plug-in vehicles to £600 million over the next 5 years to cut emissions, create jobs and support our cutting-edge industries."
What do you think of the new plug-in car grant? Tell us in the comments below...