Unmanned roadworks could earn £5,000 a day in fines
Councils could face a £5,000 daily fine over unmanned weekend road work projects, under new proposals being considered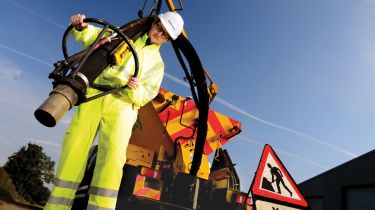 The Government is considering new proposals to introduce £5,000 daily fines for councils that run unmanned road works over the weekend. 
A daily fine of £5,000 already exists for roadworks that run past their schedule, and on top of the weekend fines considered, ministers are also looking at fining councils and utility companies up to £5,000 for unmanned road projects that needlessly inconvenience motorists during the week. Penalties for temporary traffic lights left in place after roadworks have been completed are also under consideration. 
• Average cost of UK car insurance jumps over £100 in a year
The proposals are aimed at incentivising local councils to better manage road repairs on the 24,000 miles of A-roads they are in charge of. Better managed road repairs will result in less congestion, which is estimated to cost the UK economy roughly £14billion a year in lost income and uneccesary fees. 
Last year the Government also announced a new pothole fund totaling £250million purely directed at road repairs and maintenance – the biggest road investment programme since the 1970s.
• UK insurers put heads together on driverless car question
Transport secretary Patrick McLoughlin said: "I want to deliver better journeys for drivers. Roadworks can be essential but that doesn't mean they should be in place any longer than is absolutely necessary."That is why I am looking at proposals to reduce queues and make drivers' lives easier. These common sense measures will be a welcome relief to those trying to get from A to B on our local roads."
Is charging councils for unmanned roadworks a good idea? Let us know in the comments section below...