London parking space for sale: £350,000
London tops the list for the most expensive parking spots in the country, with prices soaring above UK average house prices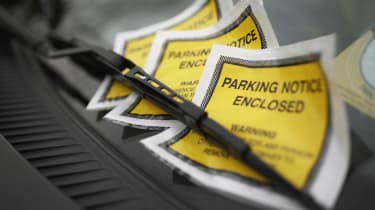 It seems Londoners can't catch a break. Not only do they spend the most time sitting in traffic, but anyone wishing to have their own personal parking space in the capital will have to dig deep in their pockets as the city also tops the list for the most expensive parking spaces for sale. 
A parking spot in Hyde Park Gardens is currently for sale for £350,000  - more than one and a half times the average house price in the UK, according to a new study by YourParkingSpace.co.uk. No other city in the UK boasts similar prices, the second highest priced parking spot outside London can be found in Edinburgh, for 'just' £85,000.
• Lack of traffic police explains drop in UK motoring offences
City centres aren't the only place where a set of painted lines sell for huge amounts. Airport parking is notoriously expensive, and those looking for a permanent spot in Manchester Airport will have to fork out £35,000 according to the study.
However, it's not just the UK where prices for exclusive parking spaces are soaring. A spot in Manhattan was recently sold for $1million (about £690,000), while a space in Hong Kong sold for $690,000 (£450,000).
Harrison Woods, Managing director of YourParkingSpace.co.uk: "The cost of this parking space is eye-watering. You would have to rent out the most expensive parking space in Westminster listed on YourParkingSpace.co.uk for more than 50 years and it would still be cheaper than purchasing this space!"
Have you seen a parking space on sale for more? Let us know in the comments section below...