Lack of traffic police explains drop in UK motoring offences
Total motoring offences have dropped by more than a half in a decade, but a new report says this is down to fewer police officers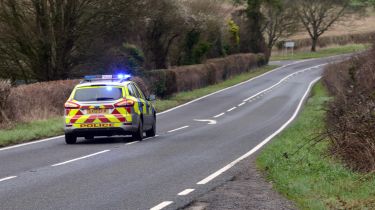 The total number of motoring offences recorded in the UK has more than halved over the past decade, but a new report by the Transport Select Committee suggests this is down to fewer traffic police officers patrolling our roads rather than improved driving standards across the country.
Since 2004, the number of detected motoring offences has fallen from 4.3million to 1.5 in 2014. However, the Government believes that much of this fall is down to fewer police officers catching offenders. Auto Express previously found traffic police numbers across England and Wales have fallen from 5,327 to 3,742 between 2010 and 2015, with 36 of the 42 forces recording fewer staff.
The committee sees this as "a growing concern", especially when the number of fatalities on UK roads is rising. In 2014, 1,775 people were killed on UK roads, up four per cent from the previous year. The issue is that motoring offences resulting in a fatality are always recorded by the authorities, while non-fatal offences can often go undetected by the police – especially when there are fewer out patrolling the roads.
• Budget 2016: Fuel duty frozen for sixth year in a row
In fact, the number of death causing offences has remained much the same throughout decade, while drink driving offences have fallen by nearly a half from 74,055 to 37,853 between 2004 and 2014.
The report states: "As the number of traffic police has fallen, so too has the number of road traffic offences detected. However, the number of "causing death" offences, which will always be recorded where they occur, has not fallen. This is significant as this suggests that the reduction in overall offences that are recorded does not represent a reduction in offences actually being committed."
• Driverless cars to be tested on UK roads
RAC head of external affairs Pete Williams said: "While the priorities for policing are a matter for each individual force, evidence suggests there is a large proportion of the public that want to see more police catching offenders on our roads. 60% of those we spoke to for the RAC Report on Motoring said that they believed there were insufficient police, leading to more motorists getting away with putting themselves and other road users at serious risk."
The committee suggests for the Government "to tackle the overall number of offences committed by taking measures to support police forces in maintaining the number of specialist road traffic officers."
Have you noticed fewer traffic police on the roads where you live? Tell us in the comments below...