Traffic police numbers cut by a third in the past five years
West Midlands force takes the biggest hit by losing more than 200 full-time officers during that period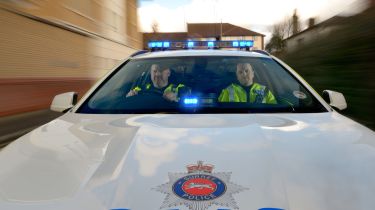 The number of full-time traffic police operating in England and Wales has been cut by almost a third since 2010, an Auto Express investigation can reveal.
Officer numbers fell from 5,327 to 3,742 between 2010 and 2015, with 36 of the 42 forces in England and Wales recording fewer staff, despite an increase in the number of road laws they're required to police.
New lane hogging and tailgating offences have been introduced, along with roadside drug-driving tests, and changes to speed limits for HGVs. As recently as October, the in-car smoking ban was introduced, but forces admitted they won't issue fines for at least the first three months.
The West Midlands force has seen the most dramatic fall in full-time police, down from 351 to 115, while the City of London Police no longer operates an independent traffic unit at all, due to budget limitations.
• Shock as over half of motorists fail roadside drugs test
The Metropolitan Police isn't included in our results as its alternative traffic police department, the Roads and Transport Policing Command, was set up, part-funded by Transport for London, which has helped lead to a rise in traffic cops. Nationally, forces in general fell by more than 16,000 officers between 2010 and 2015, as police Government funding was cut by £2.3billion.
One of the reasons for the decline in full-time traffic officers is the combination of departments by forces. For example, West Yorkshire traffic cops fell by 75 per cent, and it told us its road policing, firearms and dog units have all been moved to multi-purpose teams. A National Police Chiefs' Council spokesman added: "Individual police forces decide themselves how best to allocate resources and keep their communities safe.
• UK car crime rates hit a 20-year low
"Some may decide to reduce the numbers of specialist traffic officers, but this does not necessarily mean that their roads are not adequately policed. They can deploy a range of resources, including specialist modern technology, and use public information reports and guidance about road offenders.
"All police officers are available to help those who are traffic policing specialists when needed. Every chief constable takes good care to ensure that road users in their area are kept as safe as possible."
What do you think about the changes? Leave us a comment below...