Over half of suspected drug-drivers test positive
A summer crackdown by 38 police forces in England and Wales saw 1,962 drivers screened for drugs, of which 1,108 tested positive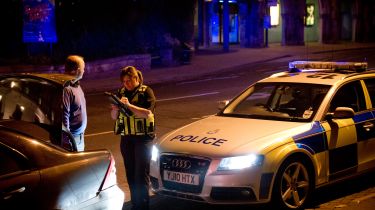 Some 56.5 per cent of drivers screened for drugs tested positive during a police crackdown in the summer.
A police operation conducted by 38 police forces in England and Wales from 14 June to 15 July 2018 saw 1,962 drivers given drug wipe tests, of which 1,108 – or 56.5 per cent – were positive.
• Hereford branded worst UK city for drink and drug driving
The figures – which were supplied by the National Police Chiefs' Council (NPCC) – show an increase on the past two years, with 1,084 out of 2,022 (53.6 per cent) testing positive in 2017 and 1,028 out of 2,588 (39.7 per cent) in 2016.
The crackdown also saw 36,675 drivers breathalysed, of whom 3,667 – or 10.3 per cent – were either over the legal alcohol limit, refused to give a reading or failed to provide an accurate sample.
This was a slightly higher proportion than that which was seen in 2017 and 2016, when 10.0 per cent of drivers tested were found to be over the limit in both years.
Of the breath tests, 6,749 were administered to drivers aged under 25-years-old and 673 tested positive, refused or failed. At 9.9 per cent, this is a lower proportion than the total figure, but still an increase from 9.7 per cent in 2017 and 9.5 per cent in 2016.
• Average of 179 drunk drivers caught every day in December last year
The NPCC's lead for roads policing, Chief Constable Anthony Bangham, warned: "Driving under the influence of drink or drugs is an incredibly dangerous and selfish decision to take, and it can have devastating consequences on people's lives.
"Far too many people still attempt to drive after taking drugs and we are better prepared to catch them than ever before. We will ensure that they face the full penalty of law." He added: "Our message is the same all year round: do not do it."
Now read about our day with Essex Police on patrol to find out how they are cracking down on drug drivers...