Fully driverless cars to hit UK roads this year
Government plans to allow autonomous cars with no driver onto public roads; seeks to put UK at forefront of £52bn industry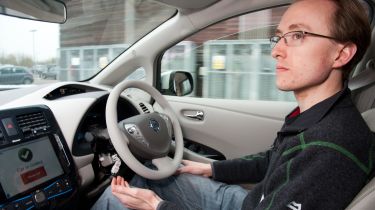 Trials of fully autonomous cars, where no driver oversees the vehicle, are set to take place by the end of the year, after the Department for Transport announced it intends to support "advanced trials" on public roads.
Previous self-driving trials have required a driver to be in the vehicle or oversee it remotely, intervening if required. The DfT says, however, that it "acknowledges the growing desire of industry to conduct more advanced trials", and plans to update legislation to facilitate this.
• JLR develop "trustworthy" autonomous pods 
Current rules, set out in a 2015 code, have been updated to make provision for advanced trials. The updates stipulate that the process to support advanced trials with no overseeing driver "will be available for trialling organisations that are ready to conduct such trials" and that the DfT's "motoring agencies will develop and operate a process to support advanced trials on public roads". Companies or research organisations planning such trials should contact the Centre for Connected and Autonomous Vehicles "as far in advance as possible". 
These moves are intended to help realised the government's intention to make the UK overtake the USA in becoming a world leader in autonomous cars, an industry predicted to be worth £52bn by 2035.
The police and other emergency services must be informed of autonomous trials, as must local authorities and "anyone who might be affected by trial activity." Trials will also have comply with stringent safety criteria, logging data such as speed, braking and interactions with other road users. The rules stipulate trials should make provision for "scaling down, pausing or terminating activities during investigations or following an incident."
Transport minister Jesse Norman said "the safe, transparent trialling of this pioneering technology...could transform the way we travel." Richard Harrington, an automotive minister, added: "We need to ensure we take the public with us as we move towards having self-driving cars on our roads by 2021. The update to the code of practice will provide clearer guidance to those looking to carry out trials on public roads."
UK plans for driverless car testing
Back in 2016, the Government announced it will allow 40 miles of public roads to serve as a test bed for self-driving cars, as part of a new trial. The Government will seek to work together with a consortium of car manufacturers and communications companies to promote the technology. 
The three-year trial, conducted by a consortium of car manufacturers like Jaguar Land Rover and communications companies like Vodafone Group, comes as part of a £20million investment that is split between eight different projects centred on driverless vehicle technology. 
The £5.6million project, dubbed UK-CITE (UK Connected Intelligent Transport Environment), will fit wireless sensors on stretches of motorways, A-roads and urban streets around Coventry and Solihull. The sensors will communicate with up to 100 different autonomous and connected vehicles, including five Jaguar Land Rover research vehicles. The aim is to understand how effective the technologies are in reducing congestion and improving road safety.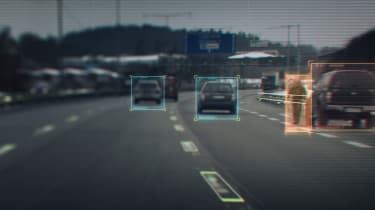 Projects also in the pipeline include a £2.2million fund for the development of driverless shuttles in city centres to help those disabled and visually impaired. The project follows in the footsteps of the driverless pod initiatives already seen in city centres like Milton Keynes. 
Partnership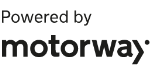 Need to sell your car?
Find your best offer from over 5,000+ dealers. It's that easy.
The eight different schemes – the other six centred on accelerating autonomous and connected vehicles from an infrastructure and business point of view – represent the first wave of R&D projects funded by the £100million Intelligent Mobility Fund announced last year.
The intelligent mobility market, centred around autonomous and connected vehicles, is estimated to be worth up to £900billion per year globally by 2025. 
Would you feel comfortable driving next to an autonomous car? Tell us in the comments section below...