Motorway service station food fails hygiene standards
A new report has found 10 service stations along the UK motorway network fail to achieve 'good' hygiene standards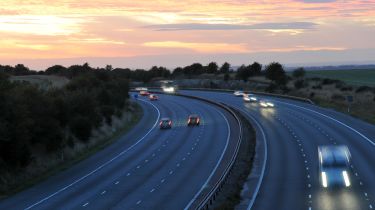 Motorway services have never been lauded for their high quality food outlets but motorists may have to start paying extra attention where they stop after a recent report on food hygiene found 10 service stations along the motorway network have failed to achieve 'good' standards.
The report, released under a Freedom of Information request for the Press Association, found services in South East of England are three times more likely than services anywhere else in Britain to have at least one food court failing to achieve a four-out-of five rating. According to the Food Standards Agency, a restaurant needs to score at least four out of five to be classed as having 'good' hygiene.  
Nearly a quarter of motorway stops in South East England had at least one food business scoring less than four, compared to just seven per cent for service stations in the rest of Britain. Motorway services in Britain are subject to food hygiene inspections throughout the year.  
The report highlights instances of businesses like Subway and Tossed in South Mimms, Hertfordshire, along the M25 scoring just two out of five. Subway was found keeping its meatballs four degrees below the 63C minimum temperature, while Tossed was discovered not to have adequate facilities for washing fruit and vegetables - exposing diners to greater risk of E.coli. Both companies have said the issues raised by the inspectors last year have since been dealt with.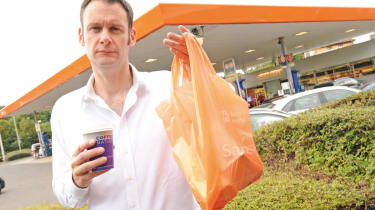 Some service stations scored even worse. Beaconsfield on the M40 in Buckinhamhire had an outlet scoring zero in January, with inspectors stating The Carvery Express needs "urgent improvements." 
Steve Gooding, director of motoring research charity the RAC Foundation, said: "Frankly the nation's 37 million motorists have enough to worry about without adding food hygiene to the list. Motorway services are key to using the network safely, providing refuelling facilities for vehicles and travellers alike. We need them to be up to standard."
Food hygiene expert Sylvia Anderson said: "Motorists should use the FSA's scoring to determine whether they eat in that establishment. Typically, if they are scoring below three then it is not worth the risk especially for families with young children."
What are your experiences with motorway food courts? Tell us in the comments below...