Suzuki admits to mishandling fuel economy tests - but not cheating
Suzuki has admitted to mishandling the testing of fuel economy for 16 models, but denies cheating tests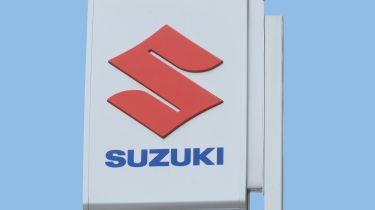 Suzuki looks to have become the latest carmaker involved in the growing Japanese fuel economy testing saga, after it admitted using improper fuel economy tests for its cars in Japan. The company said 16 of its models were not tested in the correct way, but insists that new tests have shown no need to amend current fuel economy figures.
The announcement comes just after days after Nissan Motors acquired a 34 per cent controlling stake in Mitsubishi Motors, following Mitsubishi's admission of manipulating the fuel economy figures on its cars sold in the Japanese market for 25 years.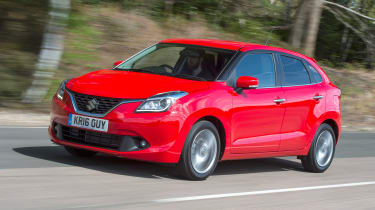 Unlike Mitsubishi, Suzuki blames the geographical location of its test facility in Sagara, Japan, as the root cause for the test discrepancies. It said the location lies near the sea, where "it is significantly affected by weather conditions such as influence of wind and carrying out tests were difficult." The company said no Suzuki branded cars sold overseas are affected. 
The windy conditions were said to offset some of the fuel economy measures for Suzuki's 16 models, but the company has said that after retesting the cars there has not been enough variation in the results to amend any official figure. 
Suzuki said: "As the result of verification of all certified fuel efficiency value with these actual data through the coasting test, all certified values remained within the range of measurement deviation.
"Therefore, we consider it not necessary to amend the driving resistance value applied, nor the fuel efficiency value measured using the driving resistance value."
Which Suzuki models are affected?
The below 16 models sold in the Japanese market are subject to the current investigation. No Uk cars are involved. 
Mini-cars (sub 660cc engines) 
• Alto(2014)
• Alto Lapin(2015)
• Wagon R(2012)
• Hustler(2014)
• Spacia(2013)
• Every(2015)
• Carry(2013)
• Jimny(2010)
Other cars 
• Solio(2015)
• Ignis (2016)
• Baleno(2016)
• SX4 S-Cross(2015)
• Swift(2010)
• Escudo 2.4(2012)
• Escudo(2015)
• Jimny Sierra(2010)
What do you think of the current fuel economy scandal in Japan? Tell us in the comments below...