Mitsubishi economy scandal: President steps down
Mitsubishi president Tetsuro Aikawa is to step down, while rival Nissan's purchases a controlling stake in Mitsubishi Motors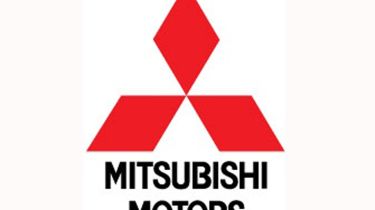 Mitsubishi Motors president Tetsuro Aikawa is to step down over the fuel economy scandal surrounding the Japanese carmaker, according to new reports. Mitsubishi was found to have mis-reported the fuel economy figures for its cars sold in the Japanese market for 25 years, and is now facing a government investigation. Aikawa told reporters he will see the current investigation through, and is expected to resign sometime after June 24, upon shareholders' approval.
The announcement comes just after days of rival firm Nissan acquired a 34 per cent controlling stake in Mitsubish Motors. The 237 billion yen (£1.5 billion) investment will see Nissan become Mitsubishi's largest shareholder, and the company will name four directors to sit on Mitsubishi Motor's board.
The two brands are expected to make greater use of common platforms and shared technology development, resulting in cost savings on both sides. Expect greater collaboration on up-and-coming technologies such as electrification, too.
• Nissan acquires 34 per cent stake in Mitsubishi Motors
Nissan will also help the beleaguered Mitsubishi to regain public trust in the brand, but will take a light approach. Nissan CEO Carlos Ghosn said in a statement: "We are not going to change Mitsubishi. Mitsubishi is going to change itself. We are going to support Mitsubishi to do that."
While Mitsubishi will benefit from Nissan's untarnished brand image, Nissan could take advantage of Mitsubishi's strong market in places such as Southeast Asia, where Nissan has failed to gain much traction.
Both companies are expected to sign the agreement on May 25.
US authorities order retest of Mitsubishi cars
US authorities have ordered Mitsubishi Motors to retest its cars sold in the country, after the Japanese carmaker admitted to cheating in fuel economy tests since 1991. Mitsubishi first admitted to mishandling the fuel economy tests for 625,000 cars sold in Japan, but soon after revealed it has been misconducting fuel economy tests on its cars for 25 years.
There's no estimate on how many models are affected, but the scandal has wiped around 50 per cent of Mitsubishi's market value. Government officials previously raided the Japanese carmaker's offices, while authorities from the US have requested the company share more information over the issue.
Mitsubishi was initially found to manipulate the running resistance in 625,000 of its minicars sold in Japan, with Nissan discovering 468,000 models affected. Mitsubishi was producing vehicles for its fellow Japanese manufacturer, and the rest of the 157,000 affected cars are Mitsubishi's own. It was Nissan that first uncovered the problem.
Which cars are involved in the Mitsubishi emissions test cheating scandal?
The four affected models are the Mitsubishi eK Wagon and the eK Space, as well as the Nissan Dayz and Dayz Roox. None of these models have officially been sold in the UK. However, the company's president Tetsuro Aikawa has admitted more cars are likely to be involved in the scandal.
Mitsubishi has said it has used appropriate testing methods on vehicles sold in the US, and had no evidence of manipulation in vehicles sold outside Japan.
Although the incidents affect mainly the Japanese car market, incorrect fuel economy figures are nothing new for the industry. In 2014, South Korean carmakers Hyundai and Kia settled with the US Department of Justice and the Environmental Protection Agency (EPA) for $350million (£243million) for overstating fuel economy figures for their cars in the US. While the Volkswagen dieselgate emissions test cheating scandal continues to run.
What does Mitsubishi say about the scandal?
Mitsubishi Motors' president, Tetsuro Aikawa held a press conference over the issue, and apologised for the misconduct. Mitsubishi has said it's stopped producing and selling the vehicles involved, and an independent investigation is already underway. Though Aikawa has denied any personal wrongdoing, he has submitted his resignation, which will likely take place sometime in June.
The Japanese transport authorities have also said Mitsubishi could be responsible for reimbursing consumers, if the investigation finds the vehicles jump up tax bands.
The company has been ordered to submit a full report on its test data within a week, while other Japanese carmakers have been given until May 18th to confirm their fuel economy figures.
Lance Bradley, Managing Director, Mitsubishi Motors in the UK said: "Mitsubishi Motors Corporation has acted quickly and decisively. We understand that such issues are of great concern to consumers. I would like to reassure everyone that there is no evidence to suggest that UK or European models are affected'.
What do you think the Mitsubishi economy test issues will mean for the company? Let us know in the comments section below...