UK Councils hike resident parking fees by 51% in 5 years
New study found councils have increased parking fees for residents by 51 per cent since 2011, raising £44million last year alone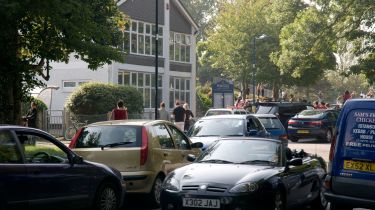 Councils across the UK have hiked up parking fees for residents by 51 per cent since 2011, with some motorists now charged close to £800 for a permit to park near their home, new research reveals.
Insurance firm Esure found local councils are profiting from rising car ownership, as since 2011 the number of cars has increased at twice the rate of residential parking spaces. The study found 54 per cent of local authorities have expanded the number of parking zones which require payment in the last two years.
• How to appeal parking tickets online
The annual cost of a parking permit has now risen to £64, but depending where you live, you could fork out ten times that. Councils across the UK made £44million from residential permits in 2014/2015.
Birmingham pays highest parking fees
The highest fees were found in Birmingham, where residents in the Birmingham City Council pay £785 for an annual parking permit. Surprisingly, London motorists only pay the fourth highest in the country, behind Manchester City Council (£750), and the City of Edinburgh Council (£600). Residents in the London Borough of Islington pay £545 for their annual parking permit.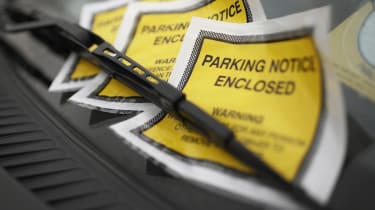 The Local Government Association (LGA) has insisted that councils are "on the side of motorists" and have to balance the requirements of residents and commuters.
Jon Wilshire, chief underwriting officer at Esure, said: "Some motorists are paying hundreds of pounds simply to park their car near their home. And to make things worse, even with a residential parking permit many drivers still find it difficult to find a parking space.
"Over the past two decades the number of vehicles on the road in Britain increased by 10 million but the space available for parking in residential areas has not increased." 
• Dartford Crossing tolls: your guide to Dart Charge
Steve Gooding, director of the RAC Foundation, said many drivers see the charges as a "stealth tax on people who have no choice other than to pay".
He added: "The law is crystal clear - on-street parking charges should be set to manage congestion, not to raise revenue."
The LGA's transport spokesman, Peter Box, said: "Councils are on the side of motorists but this survey highlights the difficulties they face in balancing the requirements of commuters and residents.
"Councils often introduce restrictions at residents' request and consult widely on them, but in some places there simply is not enough road space or parking space to accommodate demand."
Most expensive resident parking permits in the UK
1. Birmingham City Council - £785
2. Manchester City Council - £750
3. City of Edinburgh Council - £600
4. London Borough of Islington - £545
5. Mid Devon District Council - £425
6. Purbeck District Council - £372
7. Mole Valley Council, Surrey - £350
8. London Borough of Croydon - £305
9. London Borough of Brent - £302
10. Huntingdonshire District Council - £300
Do you think resident's parking permits are too expensive? Tell us in the comments below...