British cars among the best maintained in the world
A new report finds Brits spend £695 on average a year maintaining their cars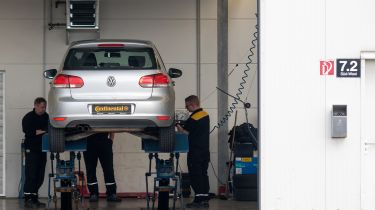 The 30million cars in the UK are some of the best maintained in the world, with motorists spending £21.1billion a year on services and repairs, according to a new report.
Figures from the Society of Motor Manufacturers and Traders (SMMT) show British motorists spend on average £695 a year looking after their car, 12 per cent more than the global average. The report also found the UK has fewer cars in a state of disrepair, generating excess pollution, or in need of new parts like brakes, compared to other countries. 
There are more than 42,500 service and repair garages across the UK, with the UK automotive aftermarket supporting 345,000 jobs and generating £12.2billion to the economy. In fact, the UK aftermarket sector is the eight largest in the world, bigger than those found in countries like Brazil, Korea, and even India. 
With growing car sales, this number is also expected to rise in the future. Experts predict that by 2022, the UK aftermarket is projected to be worth £28billion, supporting over 400,000 jobs.
• Automotive apprenticeships: How the next generation of car mechanics is shaping up.
The report also found more motorists are consulting the internet to compare prices for services and repairs. The UK has the highest penetration of online retail for automotive parts, at seven per cent, ahead of countries like Germany, five per cent, and France, four per cent. 
Mike Hawes, SMMT Chief Executive, said: "The UK's aftermarket is one of the most competitive in the world and plays a critical role in keeping Britain's 30 million-plus cars roadworthy. Robust competition and a strong independent sector have helped reduce the cost of vehicle ownership in the UK and provide greater choice to consumers.
"For this growth to be sustained, however, the sector must stay abreast of evolving vehicle technologies and changing mobility patterns." 
How often do you visit a garage for repairs or services? Tell us in the comments section below...