Automotive apprenticeships: how the next generation of car mechanics is shaping up
We meet the young hopefuls at the Thatcham Research Academy hoping to get automotive industry jobs through motor vehicle apprenticeships
If a fault has to be found in the British automotive industry, it's that it could soon be running out of talent. The latest official figures show that fewer skilled workers are entering automotive careers than is needed. Current estimates suggest up to 5,000 automotive jobs currently remain unfilled, but to bridge this worrying gap, car manufacturers and the Government are looking into car apprenticeships.
Most car makers, such as BMW, Toyota, Nissan, Audi and Mercedes, already have an apprenticeship programme, but many are keen to improve and expand the use of apprentices. The Government is eager to help, too, as by 2020 it has vowed to create a further three million car apprenticeships across the country in a bid to create more automotive jobs.
To raise awareness for this cause, it's currently National Apprenticeship Week, as co-ordinated by the Skills Funding Agency and the National Apprenticeship Service to promote the uptake and improvement of apprenticeships across the country. Last year's highlights included the promise of a further 23,000 vacancies and another 200 businesses joining the Trailblazer initiative, where they help to tailor industry-specific apprenticeship programmes.
This year, the goals are equally high, as more and more British workplaces are waking up and seeing the benefits that vehicle technician apprenticeships can offer. To see how these schemes are working and how these young people are so pivotal to the industry, Auto Express visited the Thatcham Research Academy in West Berkshire, which trains the next crop of the UK's top vehicle damage assessors and repairers.
Solution
"To me, apprentices are the solution," says Dean Lander, head of operations at Thatcham Research Academy.
"The fundamentals of the automotive industry are rapidly changing; new technologies are fast becoming the norm and alternative powertrains are turning into an increasingly popular buy. There hasn't been change like this ever before, and what is needed is youthful innovation to keep up."
 The ingredients certainly seem well placed. As we enter the academy's workshop, a BMW i3 raised on a lift next to a McLaren MP4-12C grabs our attention. Further afield, a Nissan Leaf awaits inspection.
"Our apprentices work on the most modern and technically complex vehicles," Lander adds. "Replacing a chipped windshield on the latest Volkswagen Passat, for example, requires more than just fitting new glass. Many of the sensors will need recalibrating, along with the camera affixed to the windscreen. We're training our apprentices to work on modern cars with different technologies so that they are able to come up with the quickest and most cost-effective solutions to problems."
Equally impressive is the near-surgical cleanliness of the workshop. Tools are neatly packed, spare parts compartmentalised and the cars are parked on a shining floor. "This is part of what we teach; modern cars need a clinical approach to their fix," says David Simms, Academy quality, compliance and funding manager.
To see for ourselves, we joined a morning MET (mechanical, electrical and trim) session, where a group of Level 2 apprentices was busy disassembling a Honda CR-V to have its left chassis leg replaced. The process involves removing the engine and gearbox, along with much of the interior trim. Like a colony of ants, the apprentices slowly dismantle the CR-V, eventually revealing the rusted chassis leg. Part of the air-con unit is hurled in our direction, and we duly chip in on the teardown.
Partnership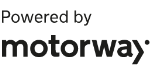 Need to sell your car?
Find your best offer from over 5,000+ dealers. It's that easy.
Ashley Rycroft, a Level 2 apprentice, tells us: "The best part is you get to learn new skills that you can take back to work." Today, it's all about accessing that left leg. The job is the toughest the group has had to face in its 15-month course so far, according to trainer Scott Ambrose-Roberts.
We then switch our attention to a spray gun and the dust cover for a breathing mask with air supply, and step into the world of paint particles. Senior paint instructor Keiron Wollgar explains that like polishing, painting panels requires a steady yet smooth approach: "The things to keep in mind are the volume of the spray, air pressure, the angle of your spray and its distance from the panel, as well as motion."
After lunch, we join up with Courtney Goodall, a Level 3 apprentice in the panel shop, who shows us how best to polish and prepare surfaces for repainting – years of driving can often leave side panels scarred. To him, the scheme is all about opening doors: "After finishing my studies here, I'll have greater employment opportunities and be able to work more independently. I'll come out with all the knowledge to carry out the job," Courtney says. 
Skills
Thatcham may specialise in vehicle damage assessment and repairs, but skills taught here are transferrable throughout the industry. "An apprenticeship is where your career starts, and it can often be a very rewarding career," Tom Hudd, UKAARC technical services manager for DirectLine Group, points out. "Many of our apprentices go on to win industry awards and climb the career ladder." Some apprentices coming through the Thatcham Research Academy have ended up working as far up as Formula One.
It's a belief held in the wider industry, too, with some current, top automotive bosses taking a similar route to these Thatcham Academy students. Andy Palmer, CEO of Aston Martin, Nick Rogers, group engineering director at Jaguar Land Rover, and our 2015 Brit List winner, Alan Batey of General Motors, all have one thing in common; they all started their careers as an apprentice.
This springboard of career opportunity partly explains Hudd's observation of how last year DirectLine Group received over 1,000 applicants for just 32 places on its apprenticeship scheme. Similar numbers can be found in the recruitment offices of all major car manufacturers.
Another reason for their growing popularity is the formal education received alongside working. JLR, for example, ties its apprenticeship programme with university degrees – those completing an apprenticeship end up with fully sponsored degrees from engineering to accountancy. Employees at MINI's plant in Oxford receive training in purpose-built training facilities, modern classrooms and fully equipped workshops. Both companies have invested millions in recent years on worker development.
The life of an apprentice at Thatcham Research Academy is much the same. Apprentices are taught in both classrooms and in workshops. There are courses and exams from minor body repairs to high-voltage vehicles (electric cars); and in order to gain their qualifications, they have to pass both written and practical tests.
The old-school notion of working in oil-covered floors and carrying mugs of tea has been systematically replaced by a more academic and structured way of learning. And the industry seems all the better for it, as it's demanding more and more apprentices each year. In 2004, Thatcham had just 10 apprentices on its books. Just over a decade later, it has trained nearly 1,200. With these sorts of numbers and a continued desire from the industry to push apprenticeship schemes, it won't be long before that 5,000-strong skilled worker deficit is plugged.
The industry's view
Jason Gaskell, manager of Apprentice Training Programmes at BMW Group UK, said:
"An apprenticeship is a fantastic way to begin building your career, not least because you learn while you earn. We're looking for motivated, enthusiastic and passionate people and we are really keen to see applications from young women who currently are under-represented in the UK's engineering and manufacturing industries."
Marlies Rogait, member of the board, Human Resources – Bentley Motors, commented:
"Our apprentices obtain a solid foundation on which to build the skills and knowledge required to become skilled experts and professionals in their field. We want to attract extraordinary candidates."
Kevin Fitzpatrick, Nissan UK's vice president for manufacturing, told us:
"Apprenticeships help Nissan create a workforce with the skills and commitment that we need to maintain our quality. Many people running the Sunderland plant today, including myself, started as apprentices. So I'm confident our current and future apprentices will be responsible for delivering Nissan's next generation of electric and autonomous vehicles."