Parking rage sweeps the nation with 75% of motorists affected
Three quarters of motorists have been found to get angry over bad parking, according to a new study in to the parking rage phenomenon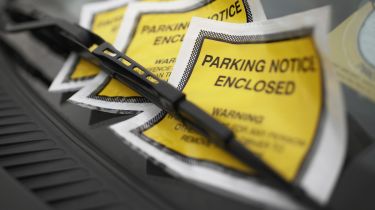 A new form of road rage has been found sweeping across Britain, after new research found three quarters of motorists are irritated by poor parking, with three million motorists admitting to spying on their neighbours to ensure they don't park in the wrong place. Parking rage has arrived.
The study, conducted by insurer Privilege car insurance, found over 60 per cent of UK adults believe it is a basic right to park outside their house, even if they do not have an allocated spot. Of those questioned, 11 per cent did not feel at ease at home when they knew someone could snatch their parking spot outside. 
• Best small cars to buy in 2016
The study identified males aged 21 as the biggest parking snobs, with that age group found to get angry 139 days a year as a result of poor parking. Men were also found to be more wound up over bad parking than women, with men in general getting angry 88 times a year. Women were found to get upset on average once a week when bad parking came to their attention. 
To retaliate against poorly parked motorists, 32 per cent of drivers admit to sounding their horn in anger, with 14 per cent resorting to leaving an angry note on the offender's windscreen. A worrying six per cent admit to letting the offending car's tyres down, or even following the car after it has finally driven off.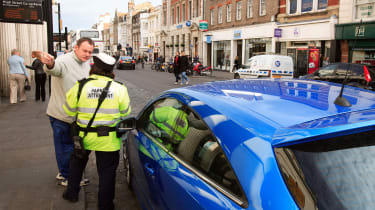 Newcastle tops regions for parking rage
Regionally, parking rage is the worst in Newscastle, where motorists are upset by bad parking for 82 days out of a year. Norwich and Southampton had the second and third highest number of parking rage, with London ranking fourth. Liverpool rounded off the top five. 
Charlotte Fielding, head of Privilege car insurance, said: "Car ownership is increasing and the roads are busier than ever and that, combined with motorists with varying levels of consideration for others on the road, can be a recipe for road rage. Wherever you park, however you park it is always best to make sure that you're doing so within the law and are mindful of other road users and homeowners.
"Although the numbers are relatively small, we do see cases of malicious damage to vehicles such as keyed cars. We would advise anyone who gets caught in a moment of anger and feel moved to take revenge in this way to remember that this does count as a criminal act, however small the damage they do is." 
Do you get irritated by bad parking? Tell us in the comments below...