Record-breaking UK car industry facing Brexit threat
Industry calls on Government to negotiate tariff free Brexit terms as UK car production hits 16-year high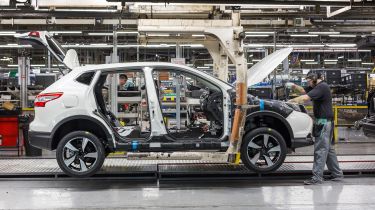 UK car production just had its best first half year for 16 years but continued success is under threat as the nation edges closer to the EU exit door.
The latest Society of Motor Manufacturers and Traders (SMMT) figures show 897,157 cars have rolled off UK factory lines in 2016 - up 13 per cent on 2015's first six months. Of these, 77.8 per cent were exported to more than 100 overseas markets - the majority in the EU - while nearly two-thirds of cars built here used parts sourced from abroad.
Brexit deal crucial for car building in UK
Mike Hawes, SMMT chief executive, said it was vital that the Government negotiates a Brexit deal that avoids 10 per cent trade tariffs and expensive red tape in order to continue the UK automotive success story.
He said: "This is a period of unprecendented growth for the UK car industry. The deal we had was the best we could anticipate and now Theresa May and her Government will have to do a deal that safeguards a number of sectors. For the motor industry that means tariff free and without the bother of doing the administration."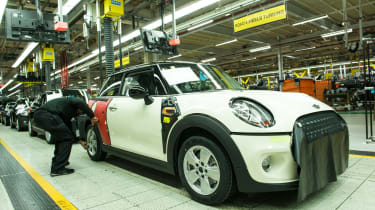 SMMT polled its members with 57 per cent worried about the future and a further quarter admitting it was too early to say how it may impact them. Just eight per cent felt it would be an advantage to them. Loss of the single market, uncertain trade deals and the loss of access to EU-wide skills market were the biggest concerns.
One of the other biggest problems facing UK factories is staying competitive when tendering for new models. Vauxhall previously won rights to the new Astra in 2013 while Sunderland was handed the contract for new Infiniti models.
While current production lines are safe, the decisions on which factory makes the next generations of models for Toyota, Vauxhall, Nissan and JLR are likely to be made over the next 18 months with the financial investment committed beyond 2020.
Hawes said: "We want to make sure we remain competitive. We need an early indication from the Government that it recognises the automotive sector and the importance of it to the UK economy."
How do you think Brexit will impact on UK car manufacturing? Let us know in the comments...