Brexit vote to spell end of pre-registered car bargains
The falling pound is forcing car makers to rethink strategies; prices could be set to rise according to experts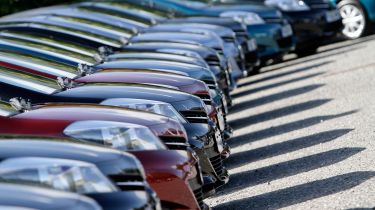 The pre-registration market could be set to shrink, while car prices rise, as the UK edges closer to the EU exit door.
Experts admit that with the pound weakening against the Euro, the UK is becoming a less attractive market for manufacturers to push cars through.
The UK has achieved record growth in car registrations over the past few years, with some predicting it could hit three million by the end of the year. Pre-registrations – which allow dealers to offer nearly-new models at a fraction of the list price – had buoyed the market and were estimated to account for 15 per cent of 2015's figures.
• Pre-registered cars: a buying guide
But sales forecasts have changed since the Brexit vote, and exchange rate volatility has led to car sale margins shrinking.
That means dealers aren't able to offer such generous deals. The full effects are likely to be felt in early 2017 when manufacturers reset targets, with senior Ford execs already admitting it will hike car prices within a year to claw back money lost. Philip Nothard, CAP HPI consumer and retail specialist, said: "There's a potential for manufacturers to move away from pre-registrations and a bit more into the rental market. There's been a bit of kickback from dealers on pre-registrations already, as it's a costly market that takes up cashflow.
"Some manufacturers will continue in volumes, but others won't. Last year every manufacturer was involved."
Mike Hawes, chief executive of the Society of Motor Manufacturers and Traders (SMMT), admitted transaction prices could rise despite finance packages remaining very attractive. He added: "The UK has benefited from the strong sterling but margins will diminish."
• How the EU referendum could affect motorists
The British manufacturing industry also faces an uncertain future despite hitting a record 16-year high in the first half of 2016.
New UK-built models like the Vauxhall Astra and Jaguar F-Pace helped factories to produce 897,157 cars so far this year, but the threat of 10 per cent tariffs on exports could mean manufacturers look elsewhere for the next model cycle.
Hawes said: "The deal we had was the best we could anticipate. We want to remain competitive going forward."
How do you think the car industry will fare in the future? Leave us a comment below!