Hackers force Tesla Model S software update
Tesla issues security update after Chinese hackers take remote control of the brakes and doors on a moving Model S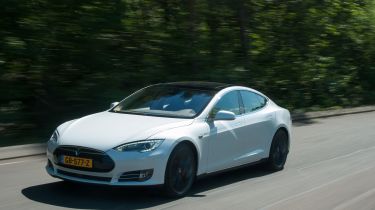 Tesla has rolled out a software update to stop the Model S from being hijacked after Chinese hackers remotely took control of several versions of the electric car.
Workers at Keen Security Lab attacked the Teslas using tech to activate brakes, unlock doors and fold door mirrors from up to 12 miles away while the cars were driving.
Senior researchers Sen Nie, Ling Liu, and Wen Lu, along with director Samuel Lv, demonstrated the hacks against a Tesla Model S P85 and 75D and claimed their efforts would work on multiple Tesla models and could compromise the touchscreen that controls many of the car's functions.
• Best electric cars to buy now
Director Lv said this sort of research was vital as cars developed and became more dependent on computer software.
The hackers revealed the security flaw to Tesla who within 10 days of receiving the report, deployed an "over-the-air" software update (v7.1, 2.36.31) to close the loophole.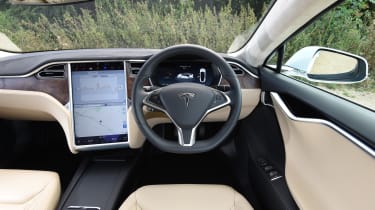 A Tesla spokesperson said: "The issue demonstrated is only triggered when the web browser is used, and also required the car to be physically near to and connected to a malicious wifi hotspot. Our realistic estimate is that the risk to our customers was very low, but this did not stop us from responding quickly.
"We engage with the security research community to test the security of our products so that we can fix potential vulnerabilities before they result in issues for our customers.
"We commend the research team behind today's demonstration and plan to reward them under our bug bounty program, which was set up to encourage this type of research."
Get all the key facts on car hacking here...