Tesla Autopilot explained: what is it, and is it safe?
This guide explains exactly what Tesla Autopilot is and how it works, plus an inside look as to what the system sees on the road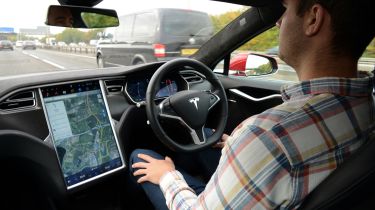 The self-driving car isn't a reality for average motorists just yet, but Tesla is starting to get close with its Autopilot suite of autonomous technologies.
The latest hardware is called Enhanced Autopilot, and it's being fitted to all Tesla models. It's even available on the new Model 3 – the firm's most affordable car yet.
Some road safety organisations, however, have been critical of Autopilot and other similarly named systems, arguing such names are "deeply unhelpful, as they infer the car can do a lot more than it can." The experts at Thatcham Research recently demonstrated how relying solely on Autopilot could lead to an accident (see bottom of page). 
Either way, Tesla promises that its Autopilot system will ultimately offer full self-driving capabilities. Chief executive Elon Musk once said a Tesla would be able to drive itself from one US coast to the other by the end of 2017 - though he subsequently pushed that prediction back to late 2018.
A video posted by Tesla in 2016 shows what stage its full self-driving system is at, plus insight into what the car sees as it navigates the streets by itself. 
It will be some years before we see fully autonomous cars on the road, however, and not just because the technology isn't ready yet. While some areas of legislation, such as the insurance industry, are prepared for their arrival, others, including driving laws, are yet to be fine-tuned to fully accommodate self-driving vehicles. 
• Driverless cars: everything you need to know
Stages of autonomy 
Most industry experts agree there are five levels of autonomy. The first, Level 1, involves advanced driver assistance systems (ADAS) such as Automatic Emergency Braking, Adaptive Cruise Control, Lane Keeping, Blind Spot and Cross Traffic alerts. These systems are well establihed and commonly available.
Level 2 involves 'hands off' systems, meaning the car can accelerate, brake and steer itself in certain conditions - though the driver remains in ultimate control at all times, and must oversee these systems. Tesla's Autopilot system, together with Volvo's Pilot Assist and Nissan's ProPilot, can be classified as Level 2 systems.
• Read our Tesla Autopilot review
Level 3 autonomy involves 'eyes off' systems, meaning the driver  can safely take their eyes off the road, relying on the car to drive itself and perform emergency braking - though the driver must be prepared to take over from the systems if they are called upon to do so. The latest Audi A8 is the only car said to feature Level 3 systems - but the A8's Level 3 tech only works at speeds up to 37.3mph, and isn't switched on in this country as UK legislation presently precludes driving a car with no hands on the steering wheel.
No current production cars are capable of Level 4 autonomy, also known as 'mind off'. Level 4 describes a fully self-driving car in which the driver could, for example, go to sleep - but the autonomous systems would only work in specific 'geofenced' locations.
Partnership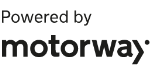 Need to sell your car?
Find your best offer from over 5,000+ dealers. It's that easy.
Level 5 autonomous cars is the only truly autonomous stage. Level 5 cars will be able to drive themselves in any situation, and any location.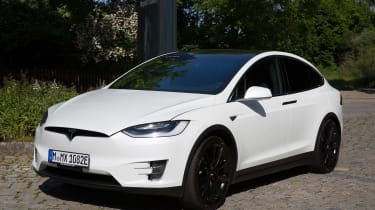 The fully self-driving system may be some years away, but Tesla is already preparing cars for full autonomy with its latest Autopilot hardware, fitted to the Tesla Model S, Tesla Model X and forthcoming Tesla Model 3.
It features eight 360-degree cameras allowing the car to see 250 metres in all directions, as well as 12 upgraded ultrasonic sensors and a new on-board computer 40 times more powerful than the old one.
Below is our guide to the Tesla Autopilot system and what it can do...
Tesla Autopilot overview
The first thing to understand is that Tesla's Autopilot does not take over all driving chores, because at this stage it is only semi-autonomous. It does allow the driver to take his or her hands off the wheel for extended periods of time on the motorway, but the driver must always pay attention to the road ahead, and be prepared to intervene when necessary. These are the key features of Autopilot on cars produced from September 2014 to October 2016. 
1) Autosteer
Working with the radar cruise control system, lane cameras and all-round sensors, Autosteer allows you to let go of the wheel on the motorway or dual carriageway while the car steers itself. The radar cruise control and autonomous braking means you won't crash into the car in front, as an Autopilot-equipped Tesla will brake from 70mph to a standstill if required. You set Autosteer in motion by simply tapping the cruise control lever twice. Touching the brake pedal disengages the system. 
2) Auto Lane Change
Changing lanes is easy with Autopilot, but it remains a driver-instigated function – your Tesla can't yet change lanes autonomously to overtake slower traffic, for example. At the moment, if you have Autopilot engaged and want to overtake, you simply turn on the relevant indicator using the column stalk. The car will change lanes when the sensors tell it such a manoeuvre appears safe, but Tesla says the driver still needs to double-check their surroundings before activating a lane change.
3) Automatic Emergency Steering
With side collision sensors constantly monitoring your progress, the Autopilot system will take evasive action by swerving away from another vehicle that comes too close. As the Tesla swerves, it sounds an alert to tell the driver to take the wheel.
4) Autopark
In town, the Tesla will recognise parking spaces and parallel park on command.
How does Tesla Autopilot system work?
The Tesla Autopilot relies on technology created by Mobileye to generate a digital image of the space around the car. Using cameras and radar sensors, and some very complex algorithms, the Mobileye black box can recognise the road ahead, choose the optimum path along it, and recognise objects like other cars, cyclists, and road signs. 
4) Is Tesla Autopilot safe?
There have been a number of high-profile crashes involving Teslas being used in Autopilot mode. While reports indicate these incidents are linked to people not using Autopilot in-line with Tesla's recommendations, some campaigners have criticised systems that are often perceived by the public as being truly 'self driving'.
Matthew Avery, from Thatcham Research, says "Absolute clarity is needed, to help drivers understand the when and how these technologies are designed to work and that they should always remain engaged in the driving task." Avery also points out that "fully automated vehicles that can own the driving task from A to B, with no need for driver involvement whatsoever, won't be available for many years to come."
Have you ever tried Tesla Autopilot? Tell us about it in the comments section below...