UK Police make £1.6m on cars seized from uninsured drivers
Police in England and Wales have confiscated 22,594 vehicles from uninsured owners, some of which are sold or scrapped for extra revenue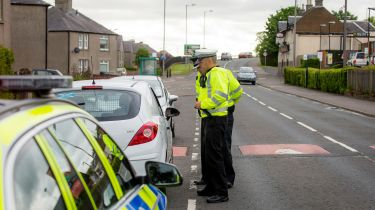 Police Forces in England and Wales made over £1.6 million in the first six months of this year from selling and scrapping vehicles confiscated from uninsured drivers, new figures reveal.
The research by insurer Churchill Car Insurance found that of the 22,594 vehicles seized by the 43 police forces in the first half of 2016, 2,866 had been sold in auctions for £1.4 million, while 6,827 had been taken to the scrap yard, earning a further £279,253. All of the funds go back directly to the police forces.
• Car insurance: how to get a cheap deal
Drivers caught without insurance face a £300 fine along with six penalty points. If the case proceeds to court, the fine can increase to an unlimited sum and the driver can face disqualification. The police also have the power to seize and destroy confiscated vehicles.
The research found the Metropolitan Police in London as the biggest earner. It raised £788,022 from selling confiscated vehicles and a further £108,779 from taking them to scrap yards. The Met Police has so far this year confiscated 6,827 vehicles.
Churchill estimates that 5.5 per cent of all cars driven in Greater London are uninsured – the highest share in all of England and Wales. According to the insurer, a motorist in the area has a one in 18 chance of being involved in an accident with an uninsured driver.
• Cheapest cars to insure 2016
The second highest number of confiscated vehicles from uninsured drivers is in Greater Manchester. Police in Manchester have seized 3,488 vehicles from unlawful motorists.
Motorists who have their car seized by the authorities for driving without insurance have 14 days to reclaim their vehicle. To reclaim their car, owners have to show proof of ownership, identity, insurance, and often pay a vehicle-based charge. 
Steve Barret, head of car insurance at Churchill Insurance, said: "Everyday, law-abiding motorists are paying out for their car insurance but the harsh truth is that they also have to pay for the million drivers on our roads who choose to drive without insurance."
He added: "We need an urgent examination of the penalties for uninsured motoring, introducing sentences that are a real deterrent and that will keep these irresponsible motorists off the road."
How do you feel about uninsured drivers? Tell us in the comments below...